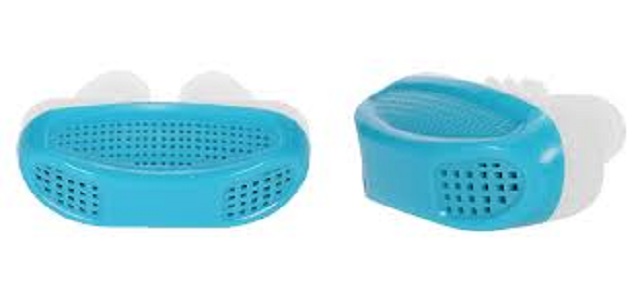 Anti-snoring Devices Market size is projected to experience significant growth from 2018 to 2024.
Technological advancements in the anti-snoring devices market will fuel global anti-snoring devices market growth during the forecast period. Moreover, low cost and less invasive nature of the devices coupled with associated advantages of devices will spur the demand. For instance, SnoreRx is a customizable mandibular advancement device (MAD) that prevents snoring by restricting the tooth movement. It offers advanced design, micro fit, max flow of oxygen and custom fit for an individual's mouth. Increasing demand for such technologically advanced and noninvasive products will drive the anti-snoring devices market growth during the forecast period.
Get Table of Content of this Report @ https://www.gminsights.com/request-toc/upcoming/2736
Increasing prevalence of obesity, diabetes and other chronic diseases will serve to be another impact rendering factor. According to World Health Organization, over 1.9 million of adults aged 18 years and above were overweight of which around 650 million were found to be obese in 2016. Furthermore, growing geriatric population base prone to obesity will positively impact the growth of anti-snoring devices market. Growing inclination of patients towards anti-snoring devices will propel the demand for such devices boosting the anti-snoring devices market.
Moreover, growing awareness pertaining to ill effects of snoring, increased consumption of alcohol and tobacco, rising disposable income and development of advanced products are some of the major factors that will boost the anti-snoring devices market in the coming years. However, high cost of custom-made oral devices, lack of scientific validation of such devices and low patient compliance owing to discomfort in using anti-snoring devices will impede the industry growth to some extent during the forecast period.
Expiratory positive airway pressure (EPAP) devices segment accounted for a significant revenue share in 2017 and is expected to maintain its position over the forecast period. EPAP devices enable easy breathing while sleeping, especially in people suffering from obstructive sleep apnea and snoring. These devices increase air pressure in throat to avoid airway collapse while breathing. Moreover, technological advancement in EPAP devices will increase adoption of such devices and propel the anti-snoring devices market during the forthcoming years.
Clinics segment is estimated to account for largest market share over the analysis timeframe owing to the growing popularity and benefits of anti-snoring devices that are recommended at the clinics. Rising prevalence of respiratory diseases such as COPD leading to snoring will spur the demand for anti-snoring devices. Aforementioned factors will boost the segment growth during the forecast period.