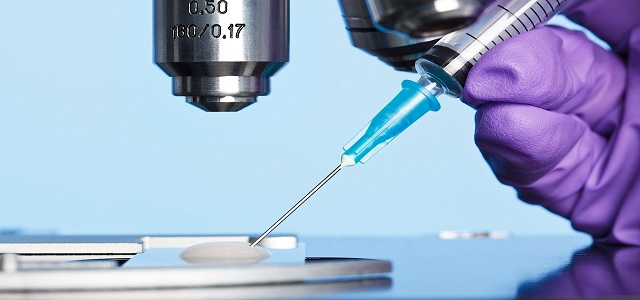 Assisted Reproductive Technology (ART) Market was valued at USD 22.3 billion in the year 2015, and is predicted to advance at a CAGR of 4.4% in the forecast period. It is estimated to be valued at USD 31.4 billion by 2023.
Prevalence of infertility is on the rise, driving the market growth. According to a survey conducted by Center for Disease Control (CDC) from 2011 - 2015, around 7.3 million women aged 15 to 44 have impaired fertility. This number is estimated to be 12.1% of the worldwide population. There has been a significant increase in this number since 2010, and a similar trend is expected to be observed in the forecast period. This increase in infertility rates will be the prime factor influencing growth.
Request for a sample of this research report @ https://www.gminsights.com/request-sample/detail/506
A shift in cultural values and perception has shown to greatly impel the expansion of ART market. A momentous change in social and religious norms and moral acceptance affect the market as there has been little acceptance for assisted reproductive technology in the past since its inception. Furthermore, advancements in technology aimed at simplifying the procedures and thereby increasing convenience will foster market growth.
High cost of procedures in assisted reproductive market and lack of substantial technological advancements in the field will obstruct market growth. Furthermore, lack of responsible use of the assisted reproductive technology will lead to mishaps, that will hinder market expansion.
Fresh donor segment dominated the market, generating revenue of USD 1.3 billion in 2015. It is expected to grow with a CAGR of 5% from 2016 to 2023. This rate of increase in growth can be attributed to the benefits offered by fresh donor eggs. These benefits include higher efficiency at producing viable embryos, greater number of eggs retrieved per cycle, and option to freeze unused embryos for future cycles.
Canada has experienced a surge in Assisted Reproductive Technology market. According to the Government of Canada, the rate of infertility in Canada is roughly 16%. It was observed that the prevalence of current infertility has increased in Canada over time. Several factors such as delay in conjugal union formation leading to delayed childbearing, obesity, heavy alcohol consumption, sexually transmitted diseases and tobacco smoking have been found to result in reduced female fecundity. This will significantly help in propelling market growth during the forecast period.
Browse Full Report @ https://bit.ly/2dpVS7c
India is facing a major problem regarding infertility further driving the market expansion. According to Indian Society of Assisted Reproduction, 10-14% of the Indian population is infertile, with higher prevalence rate in the urban population where one out of six couples is infertile. About 27.5 million couples in India who are actively trying to conceive are suffering from infertility. This increase of infertility in the country is bound to bring a boom to the assisted reproductive technology market.
Major industry players in the market include Irvine scientific,Cook Medical,Smiths Medical, Thermo Fisher ScientificandVitroLife. The key strategies undertaken by these players to sustain their position in the market include collaborations, acquisitions and new product launches. In May 2018, Vitrolife received approval for marketing EmbryoScope+, a time incubator in the United States. This improves the company's market position by offering a wider product portfolio in the U.S.