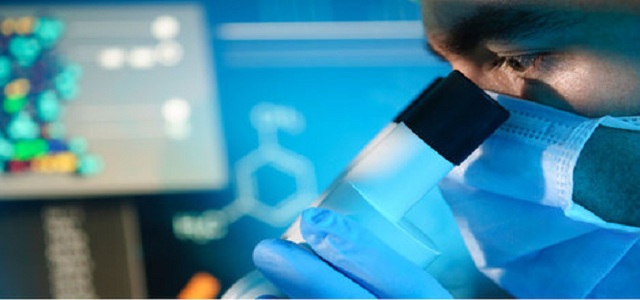 Autoimmune Disease Diagnostics Market size is anticipated to experience significant growth of 2.5% CAGR from 2017 to 2024.
Rising prevalence of auto immune diseases, especially in USA and UK will drive the autoimmune disease diagnostic market significantly. According to the American Autoimmune Related Diseases Association, 50 million people suffer from an autoimmune disease in America and are expected to follow a similar trend. Common autoimmune diseases such as systemic lupus erythematosus (SLE) and Sjögren's syndrome are most prevalent in U.S. and UK, thereby stimulating the demand for its diagnostic tools.
Request for Sample Copy @ https://www.gminsights.com/request-sample/detail/618
High investments for research by government and organizations also boost the autoimmune diseases diagnostic market. NIH spends USD 591 million dollars on the research of autoimmune disease diagnostics. Along with this, public and private organization's initiatives to spread awareness amongst the people about prevention and treatments associated with autoimmune diseases will also attribute in accelerating the growth of the autoimmune diagnostic industry.
Growing adoption of lab automation technology owing to its long-term cost effective solution is certain to drive the autoimmune diagnostic market. Lab automation provides improved data quality by decreasing the variability and also increases the capacity for many processes used in the laboratory. Lab automation helps in improving the overall productivity pertaining to its increased throughput and reduced timeframe, thereby spurring the growth of the diagnostic industry.
Several side effects associated with autoimmune diseases coupled with delayed discovery of the disease could hamper the growth of the industry. Also, lack of skilled professionals unable to operate the advanced automation devices could also hinder the growth of the autoimmune disease diagnostic market.
Browse Full Report @ https://bit.ly/2ejyZ7b
Localized autoimmune disease diagnostics held the largest market share in 2016 and is anticipated to grow at 2.1% CAGR over the coming years due to the rising number of people suffering from auto immune diseases. Diagnostic tests provide information about the presence of the disease, its severity and help in tracking the activity of the disease. Extensive R&D activities and adoption of lab automation technology will also help in propagating the business revenue.
U.S. dominated the diagnostic market in 2016 pertaining to the rising occurrence of autoimmune diseases, especially systemic lupus erythematosus (SLE) and Sjögren's syndrome and large healthcare investments for its research. Also, adoption of lab automation technology and presence of major companies will also help in boosting the country's growth. Growing awareness through private and public organizations will aid in the adoption of diagnostic methods, thereby driving the industry growth.
Some of the major players of autoimmune diseases diagnostic market are Siemens Healthcare, Abbott Laboratories, Quest Diagnostics andBeckman Coulter Inc. These companies account the largest market share, thereby making the market oligopolistic in nature. Other industry players includeBio-Rad Laboratories, Inc., SQI Diagnostics, AESKU Diagnostics, EUROIMMUN, BioMerieux SA andInova diagnostics Inc.These companies focus on developing new diagnostic tools by extensive R&D activities and are involved in strategic alliance to enhance their product portfolio.