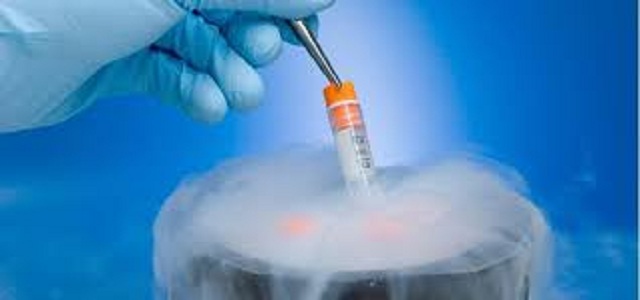 The Biopreservation market to exceed USD 9.7 billion by 2024 as per a new research report.
Increasing research and development activities in the field of biomedical science will be the high impact rendering factor for global biopreservation market. Rising healthcare spending in developing and developed countries will propel the biopreservation market growth.
Cord blood is found to be useful in treating number of life threatening diseases and biopreservation devices are used to store cord blood cells for prolonged period. The growing need of conservation of cord blood coupled with the advancements in the bio-preservation technology will drive the market growth over forecast timeframe.
High prevalence of chronic diseases such as cardiovascular diseases and cancer coupled with increasing research activities to find the better cure for such diseases will escalate the demand for biopreservation equipment and media. The demand is predicted to rise further owing to the increasing geriatric population across the globe. Moreover, increasing demand for vaccination, blood transfusion and cellular therapies should propel the bio preservation market growth. However, the emergence of room temperature storage technology is predicted to hamper the market growth.
Request for a sample of this research report @ https://www.gminsights.com/request-sample/detail/762
The equipment segment is poised for rapid growth over the forecast timeframe owing to rising demand for freezers, refrigerators, liquid nitrogen and other consumables such as vials and straws. The freezers and refrigerators are used to store various blood products vaccines, DNA and RNA samples demand and rising demand for these components will drive the growth of the equipment segment.
The biopreservation plays significant role in the commercialization of regenerative medicines. The increasing prevalence of chronic and degenerative diseases and advancements in the field of nanotechnology and bioengineering will further escalate the demand for regenerative medicines rendering significant positive impact on growth of biopreservation market growth.
Mesenchymal stem cells are multipotent progenitor cells that have ability to differentiate into cell type of mesodermal origin such as osteocytes. The demand for these cells is rising due its wide range of applications in bone and cartilage diseases, cardiovascular diseases, autoimmune diseases and cancer.
The rising demand for mesenchymal stem cells will fuel the growth of biopreservation market growth.
China is projected to show significant growth over the forecast period owing to the large patient pool of geriatric people and high prevalence of chronic diseases. The escalated demand for regenerative medicines owing to the increasing number of accidents, injuries and Age related disorder should propel the Chinese biopreservation market growth.
Germany biopreservation market is predicted to show the rapid growth owing to the increased Research and development spending. Increasing awareness about the storage of cord blood with rising healthcare expenditure will further propel the market growth.
Major industry players are BioCision, BioLife Solutions, Inc, Biomatrica, Chart MVE Biomedical, Atlanta Biologicals, Taylor-Wharton Cryogenics LLC, Panasonic Biomedical, Qiagen, LabVantage Solutions Inc., Thermo Fisher Scientific, Inc, Custom Biogenic Systems Inc. and VWR International, LLC.
Key insights from the report include:
Global biopreservation market size generated revenue of USD 3 billion in 2015 and it is likely to witness robust 13.4% growth in the coming years.

U.S. biopreservation market share dominates the industry with USD 1.26 billion in 2015 due to increased demand for diagnosis of chronic diseases, government regulations supporting ethical usage of biological samples and development of novel drugs and therapies in healthcare research.

Asia Pacific, with Japan and China biopreservation market size, was USD 564 million in 2015 is set to growth with 15.6% CAGR primarily due to increasing healthcare expenditure and rising chronic illness.

Major industry players are Qiagen, Biolife Solutions, Thermo Fisher, Cesca therapeutics, Atlanta Biologicals, Lifeline Scientific, LabVantage Solutions and VWR International. Thermo Fisher Scientific and BioCision were leading industry participants in 2015 due to their wide regional presence and broad product portfolio particularly relating to media, freezers, refrigerators and consumables.

Competitors focus on merger and acquisitions, R&D investments and innovation as a part of their growth strategy.