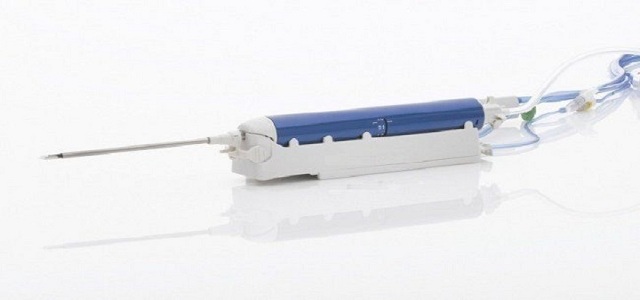 Biopsy Devices Market was valued at USD 1.75 billion in 2015 and is expected to witness 6.5% CAGR growth from 2018 to 2024.
Biopsy devices market will witness a remarkable growth owing to the rising prevalence of cancer such as prostate cancer, breast cancer, lung and bronchus cancer across the globe. As per National Cancer Institute, in 2018, an approximate 1,735,350 cases of cancer will be identified in the U.S. and 609,640 deaths will occur from the disease. In 2017, estimated national expenditure for cancer care in the United States was USD 147.3 billion. Increasing burden of cancer on society and increasing costs of treatment will fuel the demand for biopsy devices.
Request for a sample of this research report - https://www.gminsights.com/request-sample/detail/731
Increasing demand for early and accurate diagnosis of cancer among geriatric population will further drive the market growth. As per U.S. Census Bureau, by 2030, it is forecasted that an estimate 70 million people will be older than age 65 and approximately 60% of all cancers appear in the older adult population, leading to an incidence rate that is 10 to 11 times higher than in the younger population. Exploration of technologies such as liquid biopsy to make cancer diagnostics faster and less invasive through a blood sample by eliminating the need for tissue sample collected through a traditional biopsy are becoming popular among researchers.
Capital-intensive products, stringent standards and established regulation for the use of biopsy will hamper the market growth. Clinical issues in core needle biopsy, lack of technical expertise and restricted use of advanced biopsy devices due to high costs in developing countries will further restrain the growth opportunities of the market.
Vacuum-assisted biopsy devices is set to witness a robust growth in the forecast timeframe due to increasing demand for safe and minimally invasive procedures for early diagnosis of cancer. According to Breast Cancer Organization, in 2018, an estimated 266,120 new cases of invasive breast cancer are anticipated to be diagnosed in women in the U.S. along with 63,960 new cases of non-invasive breast cancer. Vacuum assisted biopsy causes little scarring, takes less than an hour, removes small abnormalities, provides faster recovery time, avoids unnecessary surgical biopsies of benign lesions as compared to surgical biopsy.
Browse Full Report @ https://bit.ly/2MfDiF1
North America dominated the U.S. region with 55% global share in the biopsy devices market in 2015 owing to rising prevalence of cancer and increasing demand for advanced biopsy technologies. Growing awareness associated with cancer, presence of well established healthcare facilities, technological advancements, increasing research and development, rising government health initiatives, increasing geriatric population and increasing healthcare spending will propel the region growth.
Some of the key industry players are C. R. Bard, Becton, Dickinson and Company, Boston Scientific Corporation, Cook Medical, Argon Medical Inc., Devicor Medical Products and Gallini Medical. The strategic initiatives adopted by these companies are new product launches, geographical expansion, acquisitions and collaborations. In 2017, Hologic launched Brevera breast biopsy system for real time breast biopsy and verification. This launch will expand the company's product portfolio and will strengthen its market position.