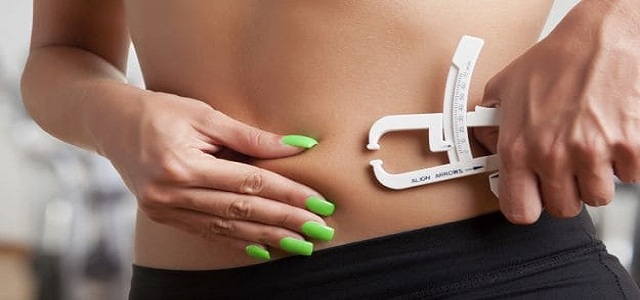 Body Fat Measurement Market was valued at more than USD 402.6 million in 2015 and is projected to experience 8% CAGR growth from 2016 to 2024.
Body fat measurement market will witness a significant growth due to rising prevalence of obesity and metabolism related disorders across the globe. As per World Health Organization, in 2016 over 340 million children and adolescents aged 5-19 were overweight or obese. Diabetes is the most common metabolic disorder and according to American Diabetes Association, 30.3 million children and adults, or about 9.4 percent of the U.S. population have diabetes. Increasing need for estimation of body fat will fuel the demand for body fat measurement devices over the forecast period.
Request for a sample of this research report @ https://www.gminsights.com/request-sample/detail/772
Growing accuracy of bioelectrical impedance analysis (BIA) devices will further drive the market growth. They are used to estimate percent body fat and provide excellent consistency for repeated measurements. These devices offer many procedural advantages such as noninvasive procedure, fast analysis, low cost, portability, easy to conduct, hazard free, and safe technique. Increasing awareness regarding body weight management and aforementioned advantages will drive the market growth.
Bioimpedance analyzers market exceeded USD 140 million in 2015 and will witness a remarkable growth in the forecast period owing to the increasing utilization in health and clinical assessments coupled with continuous developments to making it portable and safe. Technological advancements in the bioimpedance analyzers enabling body fat analysis become more simplified, cost effective and highly accurate as compared to traditional analyzers will stimulate the segment growth.
Browse Full Report @ https://bit.ly/2dTssmP
U.S. body fat measurement market was valued at more than USD 146 million in 2015 and is set to witness robust growth in the coming years. Prevalence of obesity is increasing among the Americans. Almost 4 in 10 American adults over the age of twenty that is 39.6 percent of the population is considered to be obese. Presence of well-established healthcare structure, increasing awareness regarding importance of weight management and continuous developments in bioimpedence procedures will stimulate the regional growth.
Some of the key industry players are AccuFitness, Tanita Corp., Omron HCB, Beurer GmbH, Inbody Co. Ltd., GE Healthcare, Exertech, Jawon Medical, COSMED S.r.l. and Hologic Inc. The strategic initiatives adopted by these companies are new product launches, geographical expansion, acquisitions and collaborations. In 2017, Tanita Corp. launched RD-545, a medical-grade scale that scans and analyses 26 different bodily attributes from weight, body fat and muscle mass. The initiative will help the company in expanding its product portfolio and maintaining its market position.