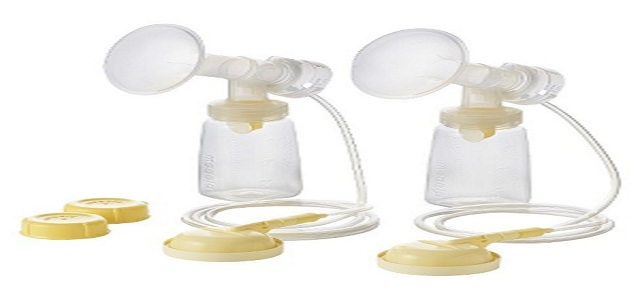 Breast Pump Market was valued at USD 849.2 million in 2015 and is projected to witness 7.7% CAGR growth from 2018 to 2024.
Breast pump market will witness a remarkable growth owing to growing rate of women employment. As per U.S. Department of Labor, there are more than 74.6 million women in civilian labor force and approximately 47% of U.S. workers are women. Mothers are among the rapidly growing segments of the U.S. labor force and an estimated 70% of employed mothers with kids younger than three years, work full time. Increase in working outside the home, relating to shorter duration of breastfeeding will increase the access to breast pumps and pumping facilities, thereby driving the demand for breast pumps.
Request for a sample of this research report - https://www.gminsights.com/request-sample/detail/729
Favorable government initiatives and growing consumer awareness will further propel the market growth. Government initiates such as the Affordable Care Act requires insurance companies to cover the cost of a breast pump for new mothers. Baby Friendly Hospital Initiative (BFHI) that have put certain practices and policies to allowing parents to make informed choices about how they feed and care for their babies.
High prices of breast pumps and rising risks of contamination associated with them may hamper the breast pump market growth. Increasing geriatric population, declining birth rates, fertility related issues and availability of alternative devices will further restrain the growth opportunities in the market.
Closed system accounted for over 85% market share with target market projected to reach USD 1,506 million by 2024. Closed system breast pumps are designed to keep the expressed milk in the collection container and away from the pump's motor, leading to reduced possibility of infectious particles and mold growth. Closed system pumps are considered more hygienic over open system pumps due to a filter, which captures milk before reaching the pumps working parts.
Battery powered breast pump market contributed 54% revenue and is forecasted to surpass USD 816 million by 2024. Powered breast pump uses batteries to power motorized pump that creates suction to obtain milk from the breasts. Advantages associated with the product such as light weight and portability, wearable models, less expensive than electric pumps, multiple use on a single time charge, faster pumping, mimics a baby's sucking pattern, and the ability to multitask will further propel the segment growth.
Browse Full Report @ https://bit.ly/2gXoVm5
Hospital grade pumps were valued at USD 220 million in 2015 and are expected to exceed USD 520 million by 2024 owing to increasing birth rates at hospitals and presence of large number of hospitals. Hospital grade breast pumps due to their benefits such as being strong, durable, effectively stimulating the breasts to increase milk production, powerful motors for efficient pumping, longer warranty, used in multiple mothers and preventing cross contamination over personal grade pumps will further escalate the segmental growth.
U.S. breast pump market was valued at USD 405 million in 2015 and is anticipated to witness 4.9% growth from 2018 to 2024 owing to increasing working woman population and increasing government initiatives to support breast pumps at work place. Favorable reimbursement policies, growing awareness of benefits associated with breast pumps, technologically advanced breast pumps and presence of well-established healthcare infrastructure will propel the regional growth.
Some of the key industry players are Ameda, Inc., Medela AG, Bailey Medical Engineering, Whittlestone, Inc., Linco Baby Merchandise Works, Pigeon Corporation and Albert Manufacturing USA. The strategic initiatives adopted by these companies are innovative product launches, collaborations, strategies and geographic expansion. In 2017, Medela launched Sonata, the first smart breast pump offering hospital-level performance in a personal-use breast pump in U.S. The launch will help the company in strengthening their product portfolio and enhancing their market position.