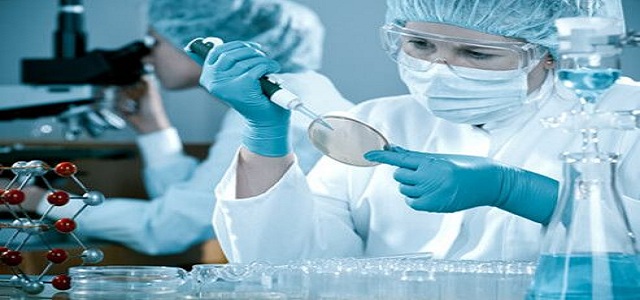 Cancer Biological Therapy Market size is anticipated to experience significant growth of 6% from 2016 to 2023.
Rising prevalence of cancer patients around the global will be an attributing factor driving the cancer biological therapy market. As per WHO, cancer killed 8.8 million people worldwide in 2015. Among this, lung cancer caused 1.69 million deaths, liver cancer caused 788,000 deaths, colorectal cancer caused 774,000 deaths, stomach cancer caused 754,000 deaths and breast cancer caused 571,000 deaths. This will help in the propelling the demand for cancer biological therapy market.
Request for a sample of this research report - https://www.gminsights.com/request-sample/detail/676
Growing geriatric population prone to cancer will also attribute in driving the cancer biological therapy market. As per National Cancer Institute, people between 65 to 74 years of age constitutes one fourth of the people diagnosed with cancer. Furthermore, cancer-promoting DNA changes caused by oxygen free radicals, less-effective DNA damage-repair mechanisms, weakening of the immune system and long-term effects of chronic inflammation can also render in accelerating the growth of the cancer in elderly people, thus boosting business growth.
Technological advancement of cancer therapy such as linear accelerators, three-dimensional conformal radiation therapy and high-dose rate brachytherapy will also facilitate the growth of the market. Moreover, technologies such as next-generation targeted therapies, DNA cages, multi-functional radiology, in silico trials, molecular cancer diagnostics, precision surgery and artificial intelligence based therapy designwill also facilitate the industrial growth significantly.
High cost associated with diagnosis and treatment of cancer will hinder the growth of the market. Besides, low healthcare expenditure and absence of advanced technology in low-income countries will also impede the growth of the market. As per WHO, less than 30% healthcare services were available in low-income countries.
Browse more details @ https://bit.ly/2wktvCi
Monoclonal antibodies held USD 21 billion in 2015 and are expected to grow at a lucrative rate over the foreseeable future pertaining to the numerous advantages offered by them. Monoclonal antibodies detect cancer cells and reduce the damages caused to normal cells boosting immune response. In addition, monoclonal antibodies blocks growth of blood vessels that acts as a source of protein for cancerous cells and immune system inhibitors thereby enhancing the treatment procedures.
The U.S market is expected to grow at a robust rate owing to its rising prevalence of cancer patients. According to the estimates of National Cancer Institute 2018, 1,735,350 people will be diagnosed of cancer while 609,640 people will die in the United States. Also, higher expenditure spent on the treatment of cancel will also help in propelling the U.S. market. For instance, over USD 147.3 billion were spent by the U.S. in 2017. Factors such as sophisticated healthcare infrastructure and favorable insurance policies will also attribute in the growth of the market.
Some of the major industry players of cancer biological therapy market are Novartis International Ag, Merck & Co., Amgen Inc., Bristol-Myers Squibb, F. Hoffmann-La Roche AG,Eli Lilly, GlaxoSmithKline Plc, Celgene Corporation and Spectrum Pharmaceuticals Inc. These industry players focus on developing new cancer therapies to sustain in the market and are involved in strategic alliance to increase their product portfolio and business revenue.