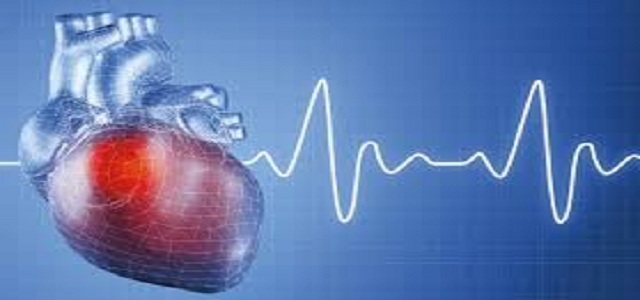 Global Cardiac Arrhythmia Monitoring Devices Market size is projected to experience significant growth from 2018 to 2024.
Increasing prevalence of cardiovascular diseases such premature contraction, atrial fibrillation, conduction disorders, tachycardia globally will fuel the growth of global cardiac arrhythmia monitoring devices market during the forecast period. According to American College of Cardiology, the number of prevalent cases of CVD worldwide accounted for 422.7 million in 2015, out of which 46.1 million people suffered from atrial fibrillation. Increasing awareness regarding prevention and treatment of cardiac diseases will augment the demand for these devices thereby propelling the industry growth in the forthcoming years.
Furthermore, growing adoption of teleradiology will serve to be another impact rendering factor. Teleradiology enables continuous monitoring of patients suffering from cardiac arrhythmia through remote patient monitoring. Demand for such devices has increased over last few years owing to its convenience, efficiency and portability. Aforementioned factors will project a significant growth in the cardiac arrhythmia monitoring devices market throughout the analysis period.
Get Table of Content of this Report @ https://www.gminsights.com/request-toc/upcoming/2732
However, lack of skilled professionals to operate, monitor and interpret activities of cardiac arrhythmia monitoring devices and unintended negative consequences of advanced ECG monitors in general care settings will impede the market growth to some extent. Moreover, these negative impacts could further limit the adoption of these devices and hamper the industry growth during the forecast period.
Mobile cardiac telemetry devices segment is expected to grow at a robust rate over the forecast period. These devices monitor patient's cardiac activity and offer beat to beat analysis that captures and aggregates each heartbeat over a 24-hour period. The growth of cardiac telemetry systems is attributed to the benefits offered by these devices such as ease-of-use, wireless transmission of symptomatic and asymptomatic arrhythmia and retrievable ECG data.
Atrial fibrillation segment accounted for a significant revenue share in 2017 and is projected to grow at a considerable rate by 2024. According to the Centers for Disease Control and Prevention (CDC), more than 6.1 million people in the U.S. suffer from atrial fibrillation. Rising incidences of atrial fibrillation leading to patient disability and mortality coupled with growing geriatric population base prone to cardiac diseases will serve to be key factors stimulating the growth of atrial fibrillation segment in the foreseeable future.
Hospitals segment is accounted for highest market share throughout the analysis timeframe owing to the rising number of surgeries being performed worldwide. Prevalence of cardiac diseases such as ventricular fibrillation, bradycardia and atrial fibrillation coupled with growing awareness among people pertaining to cardiac health will propel the demand of these monitoring devices. Furthermore, increasing demand for quality healthcare, availability of advanced infrastructure as well as growing affordability will boost the segment growth during the analysis timeframe.
U.S. cardiac arrythmia monitoring devices market dominated industry in 2017, owing to the high demand for quality healthcare, highly developed healthcare infrastructure as well as increasing prevalence of cardiac disease in the region. Incidences of cardiac arrythmia are dramatically increasing over the last few years. Increasing adoption of advanced technologies such as remote patient monitoring that offer smart, easy-to-use and portable devices will fuel the demand for cardiac arrhythmia monitoring devices. Aforementioned factors will augment the regional growth over the forecast period.
Indian cardiac arrythmia monitoring devices market is expected to grow at a significant rate by 2024 owing to the increasing geriatric population coupled with growing incidence of cardiovascular diseases. Initiatives of organizations such as Billion Hearts Beating Foundation to increase awareness regarding diagnosis and prevention of heart diseases will increase the demand for monitoring devices thereby propelling the market growth. Moreover, rising demand advanced and high-end technologies, healthcare reforms for infrastructural development and growing healthcare expenditure are some of the key factors that will accelerate the cardiac arrhythmia monitoring devices market growth during the forecast period.