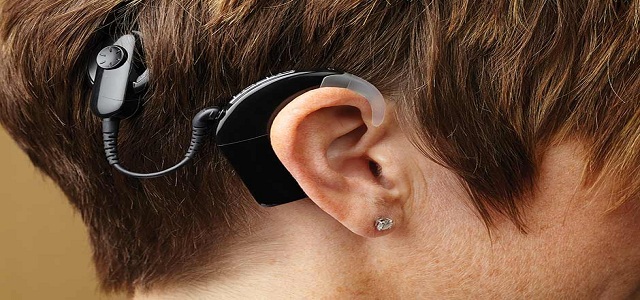 Cochlear Implant Systems Market was valued at over USD 1.4 billion in 2016, growing at 8.5% CAGR and it is forecasted to witness significant growth from 2017 to 2024.
Cochlear implant systems market will witness remarkable growth due to rising incidences of hearing loss across the globe. As per WHO, hearing loss is the fourth highest cause of disability worldwide, with an estimated annual cost of over 750 billion dollars. Moreover, according to NIDCD, approximately 15% of American adults (37.5 million) aged 18 and over report some trouble in hearing. Such stupendous rise in hearing disabilities will impact the industry growth.
Request for a sample of this research report - https://www.gminsights.com/request-sample/detail/2411
Technological advancements such as microchip technology and wireless technology that improves device performance especially in noisy environments, will propel the industry growth. In 2016, Cochlear launched Kanso Sound Processor with a combined dual-microphone technology with an Auditory Scene Classifier that automatically adjusts the sound processing to different listening environments, offering a more effortless experience to the user.
Lack of awareness associated with hearing loss, its impact and management among policymakers and the general public will hamper the industry growth. As a result, hearing care fails to gain resource allocation and attention that it deserves. This reflects at the level of the community, where poor awareness generates numerous stigmas and myths surrounding the condition, frequently resulting in people not seeking attention for this health issue.
Bilateral cochlear implants offer speech perception and localization benefits to many children with severe to profound hearing loss. These implants provide better hearing in challenging environments, improved ability to localize sound, greater ease of listening and enhanced sound quality as compared to the conventional devices. Rising preference of implants in both ears and aforementioned advantages will boost the segment growth over the forecast period.
Browse Full Report @ https://bit.ly/2HNlZ7D
Pediatric business segment will grow owing to increase in number of children suffering from hearing loss and implementation of new born hearing screening programs worldwide. As per WHO, around 466 million people across the globe have disabling hearing loss and 34 million of these are children. This increase in number will lead to escalated demand of newborn hearing screening programs across the globe boosting segment growth.
U.S. dominated the cochlear implant systems market in 2016. As per U.S. Department of Health and Human Services, in U.S. more than 41,000 adults and nearly 26,000 children have one cochlear implant. Universal screening programs have been implemented across U.S. for early screening of all newborns. Availability of proper healthcare infrastructure, highly skilled medical professionals and advent of technologically advanced devices will augment the regional growth.
Growth Drivers:
1. Increasing government support and initiatives
2. Increasing incidence of hearing loss
3. Rapid technological advancements
Some key industry players are MED-EL, Cochlear Ltd., Gaes Group, William Demant Holding A/S, Sonova and Nurotron Biotechnology Company Ltd. The strategic initiatives adopted by these companies are new product launches, geographic expansion, acquisitions and collaborations. In May 2018, MED-EL received the U.S. Food and Drug Administration, clearance for the non-surgical bone conduction hearing technology called ADHEAR. It is an excellent choice for people suffering from conductive hearing loss who would not like to go through, bone conduction implant surgery.