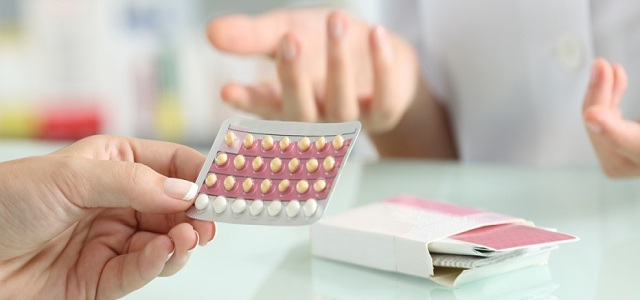 Contraceptives Market was valued at USD 21.1 billion in 2016 and is projected to witness 6.8% CAGR growth from 2017 to 2024.
Contraceptive market will witness a remarkable growth owing to growing prevalence of sexually transmitted diseases such as syphilis, gonorrhea, and chlamydia and increasing demand for their control. As per Centers for Disease Control and Prevention (CDC) an estimated 20 million new infections occur each year in U.S., half of those in young people aged 15–24 and undiagnosed sexually transmitted infections cause 24,000 women to become infertile every year. Increasing requirement of inexpensive technologies for sexually transmitted infections and strengthening STI surveillance will fuel the demand for contraceptives.
Request for a sample of this research report - https://www.gminsights.com/request-sample/detail/430
Growing delayed pregnancy trend worldwide and benefits associated will further drive the business growth. As per Centers for Disease Control and Prevention, in 2016 the birth rate for women aged between 30 to 34 was 102 per 1,000, compared to the rate of 101 for women between the ages of 25 to 29 in U.S. The average age of first-time mothers is rising because women are waiting until their late 30s and 40s to start having children because of the benefits associated including longevity for women, boosted brainpower for older mothers, increased income over time, educational and emotional support for children and increased earning potential associated with long-term benefits for children.
Growing elderly population pool and increasing infertility prevalence will hamper the market growth. Several concerns pertaining to side effects, religious and cultural opposition in certain emerging countries and stringent established regulations will further restrain the growth opportunities of the market.
Contraceptive devices are set to witness a robust growth owing to rising prevalence of sexually transmitted diseases and increasing delayed family planning. Male and female condoms, diaphragms, sponges, vaginal rings, subdermal implants and intrauterine devices (IUD's) are the contraceptive devices available. Intrauterine devices are the most common contraceptive devices with benefits including highly effective, lasts for ten years, independent of sexual activity, suitable for lactating women and fertility returns promptly on discontinuation. Government initiatives such as the Affordable Care Act's, birth control benefit that provides birth control for woman without out-of-pocket costs will further propel the segment growth.
Browse full report @ https://bit.ly/2oZaa89
U.S. will dominate the contraceptive market in the forecast timeframe owing to rising unplanned pregnancies and increasing sexually transmitted infections. In 2016, revenue from over-the-counter female contraceptives alone, reached over 335 million dollars. In 2014, publicly funded family planning clinics offered a wide range of contraceptives to an estimated 7.8 million women. Increasing use of oral contraceptive pills, growing awareness regarding sexual health, rising government initiatives, favorable reimbursement policies and presence of advanced healthcare facilities will stimulate the regional growth.
Some of the key industry players are Pfizer, Merck & Co., Teva Pharmaceuticals Industries, Mayer Laboratories, Allergan, Afaxys and Apothecus Pharmaceutical Corporation. The major strategies adopted by these companies are innovative product launches, collaborations, strategies and geographic expansion. In 2018, Bayer launched Kyleena, an intrauterine system preventing pregnancy by continuously releasing levonorgestrel in UK. This launch will help the company in revenue generation and product portfolio expansion.