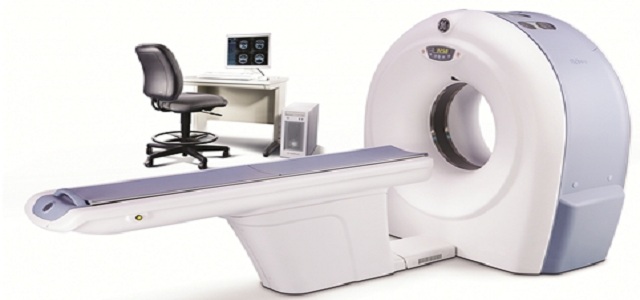 CT Scanner Market was valued at USD 4.7 billion and is forecasted to grow at a robust CAGR of more than 5% form 2017-2024.
CT Scanner market will witness a significant growth due to rising prevalence of chronic diseases such as obesity, diabetes, cardiovascular diseases, cancer, osteoporosis and dental diseases across the globe. As per WHO, by 2020, three-quarters of all the deaths across the globe will be due to chronic diseases and the proportion of chronic diseases is anticipated to rise to 57% that will expand the demand for CT scanners.
Request for Sample Copy @ https://www.gminsights.com/request-sample/detail/2497
Escalating demand for less invasive and early diagnostic methods worldwide will further fuel the demand for CT scanners. Increasing number of cardiovascular diseases and cancer requires quick diagnosis at early stages. Technological modifications and improvements have reduced the risk of increased dose of radiation that will augment CT scanners market growth.
Advantages of CT scanners such as less recovery time, reduced pain and early detection of illnesses over other imaging modalities is another factor that will further boost the industry growth. CT scanners provides detailed information that helps in evaluation and diagnosis of various conditions in children as well as adults and eliminates the need for an exploratory surgery.
High cost and availability of refurbished CT will affect the industry growth over forecasted period. Risks associated with CT scanners such as induced cancer from exposure of ionizing radiations and invasive follow-ups due to incidental findings in the test results will further hamper the industry growth.
Wide range of applications of O-Arm systems in orthopedic, spine and trauma-related surgeries will support segment growth over forthcoming years. The O-Arm device is safer compared C-Arm and offer several procedural advantages such as high image quality, greater reliability and ease of handling. Rising number of spinal surgeries coupled with aforementioned advantages of O-Arm devices will propel the segment growth.
Portable CT scanners are widely used for diagnosis in emergency rooms and intensive care units. Portable CT Scanners enable ill patients to remain at one place and eliminates risk associated with hospital transportation. Moreover, technological advancements such as advent of wireless devices and increasing investments in healthcare will further augment the segment growth.
Browse More Details @ https://bit.ly/2MZCJf2
Cone beam technology provides non-invasive and rapid diagnosis with reduced examination time. As per AAID, more than 35 million Americans are missing all their teeth and more than 3 million undergo dental implants every year. Rising demand of dental implants will create immense growth opportunities and escalate the segment growth.
CT scanners has wide applications in human diagnostics and surgeries. CT scanners are simple to use, quick and provide detailed information regarding life threatening conditions. Rising prevalence oncological, cardiological and neurological disorders will drive the segment growth over forecast timeframe.
Ambulatory surgical centers install CT scanners that provides faster scanning time and requires less floor space. Increasing number of patient inflow and low costs associated with the ambulatory surgical centers will fuel the segment growth.
Asia-Pacific region will witness robust industry growth owning to the rising prevalence of chronic diseases coupled with increasing demand for less invasive diagnostic methods. Technological advancements and growing awareness is anticipated to propel the CT scanners market over forecasted period. However, affordability issues due to high cost of CT scanners will impede the regional growth to some extent.
Some of the key industry players are GE Healthcare, Hitachi Medical Systems, Siemens Healthcare, Toshiba, Philips, Shimadzu, Samsung, Koning Corporation, Accuray Incorporated and Medtronic plc. The strategic initiatives adopted by these companies includes launch of innovative products with reduced risk of radiation exposure and high-quality images.