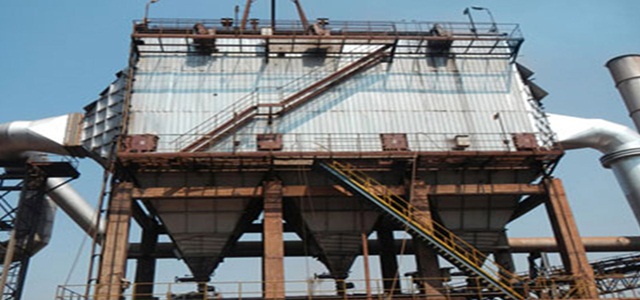 According to a new research report by the market research and strategy consulting firm, Global Market Insights, Inc, Global Electrostatic Precipitator Market is expected to grow at over 5% CAGR to surpass USD 8 billion by 2024. Stringent government regulation to curb air pollution along with rising concern towards carbon footprint will drive the industry growth. The Clean Air Act under EPA regulates the air emissions from mobile and stationary sources. This law sets National Ambient Air Quality Standards (NAAQS) with an objective to protect public health care as well as public welfare and regulate hazardous air pollutant emissions.
Increasing use electrostatic precipitator in thermal power plant owing to its ability to remove fly ash from the electric utility boiler emissions will positively encourage the growth of electrostatic precipitator market share. The use of this equipment is increasing rapidly on account of environmental laws and new strict air code.
China electrostatic precipitator Market for 2015 was valued over USD 885 million and is predicted to witness substantiate growth in future subjected to high installation of coal fired power plants. Increasing number of manufacturing industries present in the region will further complement the industry landscape.
Wet electrostatic precipitator Market for 2015 was valued over USD 500 million and is anticipated to witness a steady growth on account of its potential to capture submicronic particle with over 90% efficiency compared to dry electrostatic precipitator. It has varied application in paper, sulfuric acid manufacturing, cement and textile industry.
Request for a sample copy of this research report @ https://www.gminsights.com/request-sample/detail/798
France electrostatic precipitator Market is anticipated witness significant growth subjected to increasing investment towards development of geothermal energy. In 2015, investment of around USD 318 million was made to develop geothermal energy. In June 2016, Fonroche announced to start 8 geothermal projects in France. The company plans to build a 30 MW thermal and 5 MW electric plant with an investment of USD 65 million.
Cement industry accounted for over 13% of global electrostatic precipitator market share in 2015 and is projected to witness gain at over 4% owing to increasing investment on infrastructure development. In March 2016, the federal government of Germany announced to invest USD 299 billion on infrastructure in 14 years.
South Korea electrostatic precipitator market share is predicted to grow at a steady rate on account of the focus of industry players on offering advanced solutions to improve efficiency of conventional systems & reduce energy costs.
Metal electrostatic precipitator market is projected to witness reach over USD 1 billion by 2024. Rapid urbanization and industrialization coupled with increasing demand for steel may foster the metal industry growth. In October 2016, voestalpine Group opened new plant in the U.S. with an investment of USD 740 million. The plant will manufacture 2 million tonnes of high-quality hot briquetted iron (a pre-material used in steel production).
Subsequent newer technology adoption and existing power plant renovation in emerging as well as developed economies are anticipated to stimulate the global electrostatic precipitator market. In January 2016, Itochu Enex announced to renovate the hydroelectric power plant in Niigata with an aim to boost its output by renovating the aging facilities.
Major participants in the industry are Siemens AG, Thermax, GEECO Enercon, Ducon Technologies, Fujian Longking, Total Air Pollution Control, Hamon, Clean Tunnel Air, Blacke-Durr, Mitsubishi Hitachi Power System, Mitsubishi Heavy Industries Mechatronics Systems, Babcock & Wilcox Enterprises and Trion.