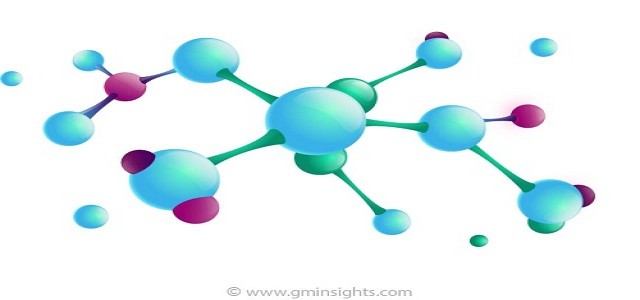 China energy efficient coatings market size should grow significantly during forecast timeframe owing to its microeconomic model of highly fragmented competition between key paints & coating manufacturers. China coatings market size accounted to be over 7 million tons valued about USD 130 billion in 2016, further consolidation between industry entities through mergers and acquisitions should strengthen regional industry growth.
U.S. energy efficient coatings market size will witness strong gains by 2024 owing to its solid application scope in aerospace & defense and construction industry. Strict regulatory regimes regarding emission control, energy efficient & smart constructions should drive regional product demand.
Request for table of contents of this report @ https://www.gminsights.com/request-toc/upcoming/2389

Energy Efficient Coatings Market size will witness significant growth during forecast timeframe owing to its increasing application outlook in automotive, electrical, construction, transportation and furniture industry. Growing consumer inclination towards environment friendly and energy saving products also should signify positive industry outlook driving product demand.

Global construction industry is expected to surpass USD 13 trillion by 2024 owing to rising urban population in emerging economies like Brazil, Thailand, Indonesia and Argentina. Increasing construction frequency of commercial buildings & skyscrapers along with growing demand for energy efficient & smart construction should propel industry growth. Energy efficient coatings lowers internal building temperatures preventing heat island effect driving down energy cost for cooling systems.

Europe automotive manufacturing industry sized to be over USD 1 trillion along with sales of over 17 million units in 2014. Energy efficient coatings find extensive application scope in automotive industry owing to stringent environment protection regulations pertaining to emission control & fuel efficiency. These coatings are used in rooftop panels to control cabin temperature increasing HVAC efficiency, translating into higher fuel economy and reduced pollution driving energy efficient coatings product demand.
Energy efficient coatings are also widely used in aerospace & defense industry to insulate exhaust systems, aerodynamic fairings, fire barriers, heat shields, suppression systems and nacelle fire walls which operate under extreme high temperature ranges. They offer to control operating temperatures by reduced energy loss, UV protection, improved performance and significant protection from corrosion under insulation.
Product range for energy efficient coatings are based on acrylic, epoxy, polyester & epoxy-polyester materials. Epoxy based products are used in electrical industry as dielectric insulators for aluminum and copper conductors owing to its excellent flexibility, durability and adhesive characteristics. They are also widely used in construction industry which can be attributed to its low heat conductivity, excellent shock resistance properties, toughness and dimensional stability.
Browse Complete Summary of this report @ https://www.gminsights.com/industry-analysis/energy-efficient-coatings-market
Manufacturing industry accounts to have large application segment of the global product demand powered by growth in manufacturing sector owing to various government initiatives like Buy American Hire American, Make in India and One Belt One Road strengthening energy efficient coatings industry size. Industrial machineries & equipment require high heat barrier layers to perform optimally under extreme temperature ranges, hence driving product demand.
Strong investments offered by manufacturers towards R&D in lieu to develop cost effective performance products along with strong technological development in nanotechnology based thermal insulation should boost market growth. In February 2016, PPG invested over USD 7 million in coating innovation center enhancing its resources in laboratory and testing space. Similar investments made by other industry players to capitalize higher market share should propel energy efficient coatings market size.
Acrylic based energy efficient coatings should witness significant gains during projected timeframe owing to increasing demand for light weight, low cost, high tensility and transparency. They are widely used in construction industry pertaining to prevent premature degradation of roof membranes and offering energy efficiency under immoderate climatic conditions. Strict regulations related to chrome free inhibitors and VOC reduction should further support industry growth.
Make an inquiry for purchasing this report @ https://www.gminsights.com/inquiry-before-buying/2389
Yttria Stabilized Zirconia (YSZ) based energy efficient coatings are widely used to coat piston crown owing to its highly efficient thermal barrier ability improving its emission and performance. These products offer high coefficient of thermal expansion, Poisson's ratio, low thermal conductivity and stable phase structure driving industry growth.
Global energy efficient coatings market share is moderately concentrated with key industry participants including AkzoNobel, BASG, PPG, IGP, Berger Paints, Kansai Paints, TCI and Axalta. Companies strategize to expand its market reach by heavily investing in product development and new product launches. They also concentrate on expanding their distribution network especially in growing economies through mergers, acquisitions, partnerships and collaborations, it also reduces their raw material sourcing risk & uncertainties.