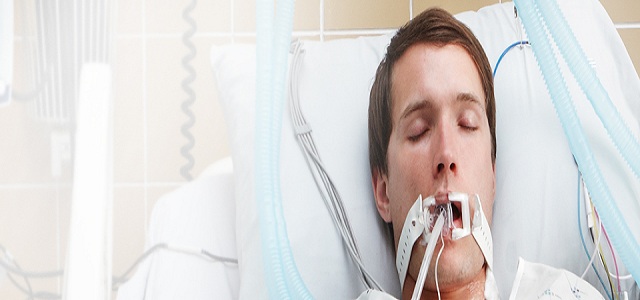 Enteral Feeding Devices Market was valued at USD 2.08 billion in 2015 and is projected to witness 6.1% CAGR growth from 2018 to 2024.
Enteral feeding devices will witness a significant growth in the forecast frame owning to the increasing geriatric population. As per World Population prospects, those aged 60 years or over, are anticipated to double by 2050, increasing from 962 million worldwide in 2017 to 2.1 billion in 2050. Elderly part of the population is more often sick and need considerably more amount of time to recover. Swallowing disorders during acute illnesses increase the demand for feeding technologies that can supply the needs of the elderly patient.
Request for Sample Copy @ https://www.gminsights.com/request-sample/detail/745
Growing demand for neonatal and preterm enteral feeding for vigorous nutritional support to achieve appropriate weight gain and proper growth at birth will fuel the demand for enteral feeding devices. The number of preterm births is rising and according to World Health Organization, each year, approximately 15 million babies are born preterm (before 37 completed weeks of gestation). Medical conditions including acidosis, hypotension, hypoxia, infection, and surgery increases metabolic energy requirements in neonatal period, thereby further propelling the enteral feeding devices market.
Complications associated with small bore connectors and risks associated with enteral feeding will hamper the market growth. Stringent regulations, low healthcare reimbursement in developing countries and inadvertent dislodgment of tubes leading to deaths and accidental disabilities will further restrain the growth opportunities of the market.
Enteral feeding pumps accounted for 62% of the market revenue share in 2015 and is set witness lucrative growth in the forecast timeframe owing to its increasing safety, efficient use in home and hospital settings coupled with multiple advantages. The safety is in regards with consistency and accurate delivery of formula, minimization of errors associated with tube misconnection and chemical composition of the casing. The advantages associated with enteral feeding pumps are reliable provision at a constant infusion rate, reduced risk of gastric retention, reduced incidence of Gastrointestinal complications and better-quality control in maintaining data on volume infused.
Browse Full Report @ https://bit.ly/2dK12h5
Europe enteral feeding devices market produced 35% of global revenue in 2015, owing to increasing geriatric population and preterm births. Availability of advanced healthcare facilities, rising nutritional requirements, increasing awareness, rising prevalence of chronic diseases, growing healthcare spending, advancements in enteral feeding devices, increasing hospitals and ambulatory surgical centers will further propel the segment growth.
Some of the key industry players are C. R. Bard, Inc., Fresenius-Kabi, Abbott Laboratories, Boston Scientific Corporation, Cook Medical, Nestle, MEDTRONIC, Halyard Health and Danone. The strategic initiatives adopted by these companies are new product launches, geographical expansion, acquisitions and collaborations. In 2017, Vygon group, launched easymoov6, an enteral feeding pump that supports the management of enteral feeding in both hospital and homecare. This will help the company in enhancing its product portfolio and sustaining its market position.