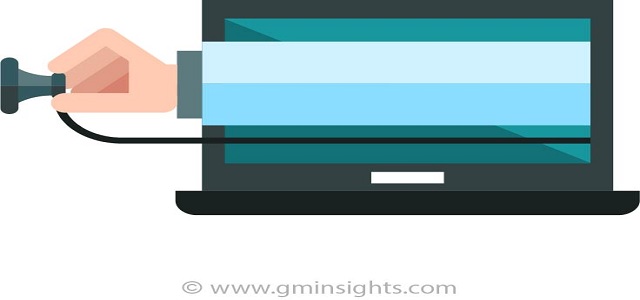 Rising awareness about fertility testing devices coupled with product advancement such as, high accuracy, ease at usage in ovulation monitors, sensors, and apps are factors driving the fertility testing devices market over the forecast timeframe. The growing sterility cases owing to lifestyle changes that results into concern and awareness related to fertility testing fuels the industry growth. In addition, the increasing number of polycystic ovarian syndrome (PCOS) occurrences along with constant declining fertility rates in both women and men boosts the demand.
As per, CDC, in 2016, approximately 6.9 million women aged between 15-44 have used infertility testing services in the U.S., that accounts for around 11.3% and 1.0 million infertile women adopted the products thereby, having considerable upsurge in the industry growth. The increasing demand for monitoring of sperm quality, body temperature, tracking heart rate as well as environmental functions and air quality are aspects trending in the business. Moreover, introduction of numerous advanced techniques such as, sonohysterogram, hysteroscopy, and hysterosalpingogram is propelling adoption of rapid testing kits and devices.
Get Table of Content of this Report @ https://www.gminsights.com/request-toc/upcoming/1985
Furthermore, the increasing number of various promotional activities that are undertaken by different companies for increasing awareness of advanced products in testing will stimulate the demand and thereby, increase adoption of the fertility testing devices market over the coming years. Factors restraining the fertility testing devices market include easy availability of the generic tools for diagnosis of blood and saliva testing, and excessive cost of ovulating monitors.
Ovulation prediction kits segment held largest revenue share of 2016, owing to associated advantages that includes, ease of usage, low cost in comparison with fertility monitors, provides high accuracy than that of natural checking techniques. In addition, these kits are convenient, widely available, and are high in precision. If used correctly it provides more than 97% effectivity in detection. These factors encourage the buying behavior of the consumers thereby, increasing the business growth.
OTC based or non-prescription segment accounted for major share due to easily available ovulation and fertility monitors on the websites, rising supporting initiatives undertaken by companies to generate awareness amongst the population concerning advancement in products and its availability in various cities. The aforementioned factors increase the preferences, accessibility, and confidentiality of the test resulting in rapid diagnosis that stimulates the product adoption rate.
By Region
U.S. accounted for largest revenue share of 2016 attributed to the increasing prevalence of the PCOS, growing first-time pregnancy age, and declining fertility rates that demands for high adoption of the fertility testing devices market products. Additionally, the associated benefits of the devices provided through the fertility awareness methods (FAM), and ovulation monitors boost the industry progress. India and China will witness lucrative business growth opportunities owing to the increasing funding in the development of ovulation and fertility monitors, intensifying focus of domestic as well as international companies for business expansion. Moreover, decrease in fertility rates and lifestyle disorders are the factors propelling the demand.
Browse Full Report Details @ https://www.gminsights.com/industry-analysis/fertility-testing-devices-market
By Industry
Some of the business players include Fertility Focus, Fairhaven Health, Church & Dwight, Geratherm Medical, HiLin Life Products, Babystart, Taidoc Technology, Quidel, AccuQuik, Alere, bioMérieux, Abbott Laboratories, Prestige Brands Holdings, and Procter & Gamble. The business players emphasis on strategic acquisitions, partnership, and alliances for growth in company development. For instance, in April 2014, the Prestige Brands, announced agreement of acquiring Insight Pharmaceuticals that markets and distributes feminine care as well as OTC healthcare products. This acquisition will provide the company with increase in the business revenue and strengthen its product portfolio.