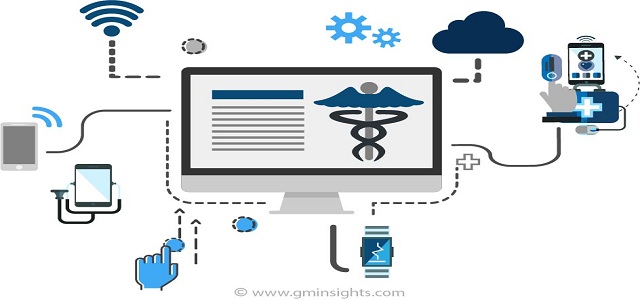 Global Gastrostomy Tube Feeding Devices Market to experience significant growth from 2018 to 2024. Surging number of baby boomers across the globe will drive gastrostomy tube feeding devices market growth over the forecast period. Based on UN statistics, elderly population aged 60 years and above is estimated over 960 million in 2017 and is projected to exceed 2.0 billion by 2050.
Increasing prevalence of chronic diseases such as cancer, diabetes, respiratory & gastrointestinal disorders, cardiovascular diseases and neurological disorders resulting into malnutrition will further fuel industry expansion. Increasing shift from parenteral to enteral feeding along with rising awareness among patients for enteral nutrition will augment business growth over the forecast timeframe.
Make an inquiry for purchasing this report @ https://www.gminsights.com/inquiry-before-buying/2851
Rising number of pre-term births across the globe will further drive global gastrostomy feeding devices market growth. As per WHO, around 15 million preterm births occur globally, which is more than one preterm birth of 10 babies born. Oral aversion, long-term ventilation and neurological disorders such as cerebral palsy leading to sucking and swallowing problems in premature babies is set to generate high demand for gastrostomy tubes for nutritional support.
However, rising complications along with risk associated with gastrostomy feeding tubes will impede market growth. Patients with gastrostomy feeding tubes face risks in terms of complications such as tube dislodgement, pneumoperitoneum, fluid imbalance, hemorrhage, infection due to contamination, tube leakage to abdominal cavity (peritonitis), aspiration and medication-related complications. Such factors will hamper the gastrostomy tube feeding devices business growth.
Percutaneous endoscopic gastrostomy (PEG) devices segment held a momentous share as of 2017, owing to low cost, less invasiveness and no need for general anesthesia making it a preferred option for medium and long-term enteral feeding over surgical tube placement methods.
Cancer business segment will account for higher market share owing to rising demand for gastrostomy tube feeding devices in patients with neck and head cancer. As per NCBI, over 40% of patients with head and neck malignancy have some degree of malnutrition resulting into increased demands for feeding tubes. Gastrointestinal diseases will grow considerably over the coming years owing to increased need for draining gastric secretions and resolving persistent nausea during gastrointestinal stenosis.
Adult segment will grab high market share owing to rising prevalence of chronic ailments such as cancer, diabetes and neurological disorders. Adult patients suffering from various problems such as swallowing, aspiration, inadequate oral calorie intake, inflammatory bowel disease (IBD) requiring special diet will generate high demand for gastrostomy tubes for providing medications & feedings directly into the stomach. Such factors will propel segmental revenue growth in the coming years.
Hospital segment accounted for significant revenue share owing to rising number of chronic ailments leading to malnutrition. High uptake of such feeding tubes for undernourished patients admitted in the hospitals will augment business growth. Home care settings is expected to witness robust growth owing to increasing usage of gastrostomy feeding tubes in home care settings for nutritional support, providing medications, decompression directly into the stomach of patients.
Get Table of Content of this Report @ https://www.gminsights.com/request-toc/upcoming/2851
U.S. gastrostomy tube feeding devices market is slated to witness lucrative growth owing to increasing elderly population base along with rising prevalence of chronic disorders in the country. High adoption rates, availability of technologically advanced products coupled with presence of well-established healthcare facilities in the country will propel regional growth.
Some of the key industry players include Medtronic, Abbott Nutrition, C.R. Bard, Halyard Health, Boston Scientific Corporation, Fresenius Kabi, Danone, Moog, and Nestle. The market players adopt strategic initiatives such as merger, acquisition and new product development for expanding their product portfolio and customer base. For instance, in March 2015, Halyard Health launched the improved placement kit - MIC percutaneous endoscopic gastrotomy (PEG) tube. This kit enables clinicians to streamline the tube placement procedure and saves time.