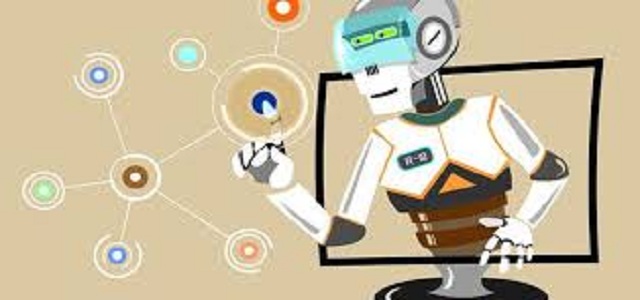 The Health Intelligent Virtual Assistant Market size is set to exceed USD 1.5 billion by 2024; according to a new research study published by Global Market Insights, Inc.
Rising smartphone users worldwide coupled with increasing use of health apps and growing popularity of internet of things is set to drive health intelligent virtual assistant market growth. Mobile healthcare technology has gained immense popularity among populations all over the globe. The increased adoption of heath apps demonstrates the shift in trend in patient care; wherein service over mobile devices is being preferred over visiting the physicians.
Growing popularity of internet of things is likely to further stimulate health intelligent virtual assistant business growth. The use of internet of things in healthcare has increased both the size as well as accuracy of medical data through variety of data collection, and expanded the reach of healthcare professionals beyond their limited facilities.
Increasing lifestyle related disorders coupled with rising health consciousness should also drive the health intelligent virtual assistant market. Lifestyle diseases remain the leading cause of death worldwide. Intelligent virtual assistants respond to the voice or text queries through mobile devices or health apps, thus increasing patient engagement and improving self-management skills for chronic disease. Thus, rising global chronic disease burden across the globe in healthcare industry should further augment health intelligent virtual assistant market growth in coming years.
Request for a sample of this research report @ https://www.gminsights.com/request-sample/detail/1823
Growing need to reduce healthcare costs and improve quality of care will fuel health intelligent virtual assistant market growth. Promising improvements in healthcare infrastructure, patient experience will restructure the healthcare delivery over the coming years. To reduce the medical errors and improve the quality of healthcare has been the first preference of Agency for Healthcare Research and Quality (AHRQ).
Lack of awareness regarding accuracy and personalization in intelligent virtual assistants in certain regions and, lack of skilled people should hinder health intelligent virtual assistant market growth over forecast years.
Speech recognition will witness significant growth over the forecast years due to tremendous rise in demand for documentation with increasing adoption of electronic medical records. The use of speech recognition helps to improve and enhance clinical documentation in various ways by complementing the work of medical transcriptionists, attributing to its growth over the coming years.
Payers should will manifest a robust growth to surpass USD 600 million by 2024. Payers are modernizing the infrastructure, protecting and securing the patients data and improving the interoperability. Payers strive to deliver quality, efficiency, and patient satisfaction in service by using intelligent virtual assistant.
U.S. health intelligent virtual assistant market accounted for the largest regional industry share in 2016. Wide spread adoption of healthcare IT, technologies for effective healthcare system and increasing smartphone users in the U.S. will stimulate industry growth.
UK held considerable regional health intelligent virtual assistant market share in 2016 owing to adoption of advanced healthcare technologies. Rising penetration of the internet of things coupled with increasing regulation act related to communication and data should drive business growth in coming years.
Japan health intelligent virtual assistant market attributed for over 30% of Asia-Pacific share in 2016, witnessing healthy growth over the forecast years. Increasing investment by market players for technological development and improved economic indicators should stimulate business growth. Growing aging population and rising uptake of intelligent virtual assistant solutions associated with healthcare should fuel the industry growth.
Brazil held highest regional market share in 2016 witnessing lucrative growth over the forecast years. Rapidly growing economy and need for better healthcare should promote the adoption of health intelligent virtual assistant across different healthcare organizations.
Some of the prominent industry players offering unique and advanced products include Next IT Corporation, Microsoft Corporation, Nuance Communications and eGain Communication. Other notable industry participants are True Image Interactive, CodeBaby, Kognito, Medrespond, Welltok and CSS Corporation.
Agreement and acquisition are some of the major strategies adopted by industry participants. The players are introducing innovative health technology solutions with enhanced features as a part of their commercialization strategy. For instance, Microsoft Corporation and University of Pittsburg Medical Centre together launched the health solution called Healthcare NeXT aiming at transforming healthcare.