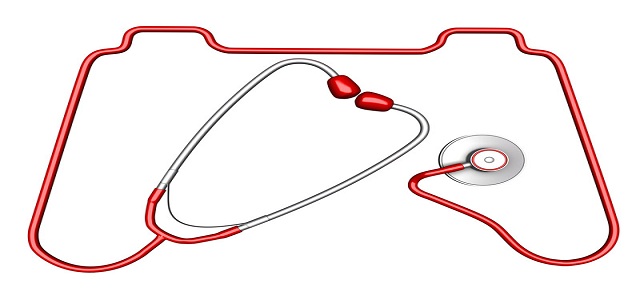 Healthcare Gamification Market size is anticipated to experience significant growth of over 12% CAGR from 2017 to 2024.
Rising number of millennials that grew up playing video games, growing awareness about health through various applications are the factors that drive the healthcare gamification market. Moreover, development of interface technologies will also attribute in the growth of the healthcare gamification market.
Accelerating millennial population base prone to using video games since their childhood can play a factor in driving the market significantly. The millennial population accounts of about 20% of the total world population and is estimated to acquire three-quarters of the global workforce by 2020. This population has adopted the use of E-gadgets over the traditional methods, thereby attributing in the growth of the healthcare gamification market.
Request for a sample of this research report - https://www.gminsights.com/request-sample/detail/2124
Increase in the number of non-communicable diseases such as cancer, diabetes, stroke, heart attack, asthma and chronic obstructed pulmonary disease necessitates adoption of healthy lifestyle. The companies involved in the gamification market are prone to launch devices to prevent these diseases or to promote healthy lifestyle. For instance, Empower, an app by Ayogo has been designed to help patients adopt new behavioral habits specific to their condition. This will help in propelling the growth of the gamification industry.
Growing adoption of gamified application in the recent past will drive the gamification market significantly. Companies like United Healthcare, Blue Crossand Cigna provide apps such as Zombies Run, Fitbitand MyFitnessPal that records the number of steps taken by the user. They also track exercise, diet and sleep using human interface technology. Paradigm shift towards healthy lifestyle will propel the demand for such application in the market.
Low level of gamification, lack of innovation in gamified features, can restrain the growth of the market. Even though, they are of several benefits, limitations pertaining to its shorter usage duration will render in obstructing the gamification market.
Casual games market is growing at a robust rate owing to its influence on cognitive health and patient behavior. It includes simple and fun games that are played for therapy and monitoring purposes.With increase in the number of diseases and growing adoption of technology, casual game market is bound to grow at a lucrative rate.
Applications designed to prevent diseases are likely to observerobust growth pertaining to rise in number of players competing for fitness and fostering the growth of several apps that compare performances. Growing use of gamified applications to train medical doctors will also surge the demand. Escalating awareness towards use of games for health, disease monitoring and brain health will encourage adoption, thereby increasing the growth of the market.
Browse Full Report @ https://bit.ly/2xlTaOO
Enterprise dominated the market in 2016 owing to increase in the number of application launched for healthy lifestyle. Adoption of smart phones has enabled the enterprises to come up with new application catering to the therapeutic advantages. Rising occurrence of disease and easy access also helps in boosting the enterprise segment.
U.S.market is growing at a lucrative rate owing its largest share of millennial population,rising prevalence of non-communicable diseases and maximum number of smart phone users. Also, growing awareness towards health and fitness and various initiatives taken by the healthcare organizations to promote health life will also stimulate the growth of the market. According to a recent study by DMR, 27% of the U.S. population accounts of millennials, of which 92% uses smartphones and 30% makes an online purchase once in a week. This will help in driving the growth of the U.S. market.
Emerging countries like Japan, China and India are also growing at a rapid pace due it its rising millennial population, initiatives taken to prevent diseases and promotion of healthy lifestyle. Moreover, new innovative ideas, advanced infrastructure will also help in expanding the market regionally.
Some of the key industry players of the healthcare gamification market include Fitbit, Microsoft, Ayogo Health, EveryMove, Hubbub Health, Bunchball, Akili Interactive labs, Nike, JawBone and Mango Health. These companies come up with numerous initiatives to launch new products in the market, that helps in expanding its product portfolio and the industry. In April 2018, Fitbit collaborated with Google to accelerate innovation in wearable and digital health. Fitbit used Google's new cloud healthcare API and integrated more into the healthcare system, such as by connecting electronic medical records (EMR) with user data. This enhanced the customer reach of the company.