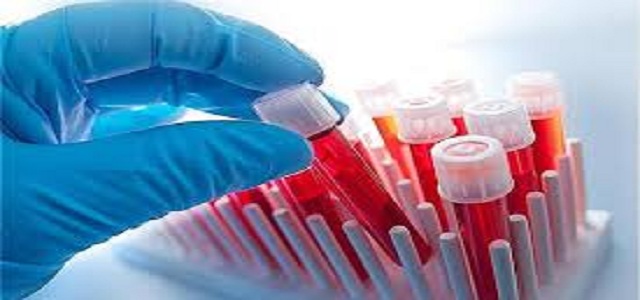 Global Immunohematology Market is anticipated to experience significant growth over the forecast period.

Increased number of trauma cases and rise in the number of trauma care centers drives the Immunohematology market size. As per CDC, trauma is major cause of death for American people between 1 to 46 years old, and it is accounts for 30% of deaths in U.S. About 2.3 million hospital admissions and 41 million emergency visits registers each year across the U.S. Moreover, burns also accelerates immunohematology market over forecast timeline. In accordance with CDC, 4,50,000 burn injuries require medical care per year, 40,000 hospitalizations, and 3,400 deaths registered each year.
Make an inquiry for purchasing this report @ https://www.gminsights.com/inquiry-before-buying/1652

The reagents used in immunohematology segment accounts for majority of market share due to novel products and an increased number of blood banks procuring these reagents. Increased adoption of advanced technologies in immunohematology analyzers enables to offers robust opportunities for the market players. For instance, Ortho Clinical Diagnostics launched the ORTHO VISION, a fully automated system for laboratories to test the blood to be used in the transfusion medicine.

Hospital segment is expected to contribute significantly owing to rise in the number of emergency cases due to accidents and trauma cases. In addition, the adoption rate for consumables, medical products are high in case of hospitals as they collaborate with government organizations, suppliers, as well as reimbursement authorities.

U.S. market size is expected to witness lucrative opportunities from 2017 to 2024, due to increased prevalence rate of various hematological disorders in the country. According to CDC, approximately 9,00, 000 patients affected with venous thromboembolism each year in the U.S. about 33% of people with venous thromboembolism will have recurrence within 10 years. About 5% to 8% of U.S population has genetic risk factors for thrombosis.

UK market size expected to grow at significant rate due to increased prevalence of hematological disorders and increased number of blood transfusions. Rise in the prevalence of sickle cell anemia and beta thalassemia able to gain momentum in the immunohematology market revenue over the forecast time frame.

Stringent regulations to transfer the blood components in the Germany and stringency in blood testing increase the adoption rate of immunohematology products and thereby, able to accelerate immunohematology market size from 2017 to 2024.

China market revenue expected to grow at a significant CAGR due to increased geriatric population coupled with increased insurance coverage. For instance, in 2000, china's population aged 65 and >65 was approximately 90 million and anticipated to reach 300 million by 2050. Favorable insurance policies for Chinese residents expected to accelerate the market for 2017 to 2024. According to National Health Services Survey 2003, 56% of the urban residents and 21% of the rural population had insurance.

Japan immunohematology market revenue is anticipated to grow at a significant CAGR over the forecast period due to increased geriatric population and technological advancements in the immunohematology market. For instance, the number of elderly people aged 65 or above was over for 3.7% in 2010 and accounted for 26.7% in 2015. The robust growth in geriatric population enables enhancement in immunohematology the market from 2017 to 2024.

Australia immunohematology market is gaining traction owing to favorable government initiatives. The National Blood Authority involved in various initiatives in order to engage with and support from healthcare providers to increase knowledge on minimize wastage of blood and blood related products, and implementation of patient blood management. For instance, NBA has arranged National Immunohematology Continuing Education (NICE) committee to create awareness by presentations.
Get Table of Content of this Report @ https://www.gminsights.com/request-toc/upcoming/1652

Brazil market share is anticipated witness for majority of Latin America market share between 2017 to 2024 due to favorable insurance policies and increased awareness among the people able to accelerate revenue over the forecast period.

South Africa immunohematology market size is expected to grow at a significant growth rate from 2017 to 2024. Increased awareness among the people and adoption of innovative technologies to diagnose hematological disorders able to offer great potential for the market.

Some of the companies operating in the immunohematology industry include Bio-Rad Laboratories, Beckman Coulter, Inc., ThermoFisher, Hologic, Inc., Siemens Healthcare GmbH, Grifols, Ortho Clinical Diagnostics, Immucor; BD (Becton Dickinson), Abbott. Most of the pharma and medical devices companies entered in to strategic collaborations to expand the geographical footprints and to gain the competitive advantage through the introduction of novel product portfolio. Rise in the R&D expenditure in healthcare industry provides innovative products in order to offers better solution to industry and market growth during the forecast timeframe.