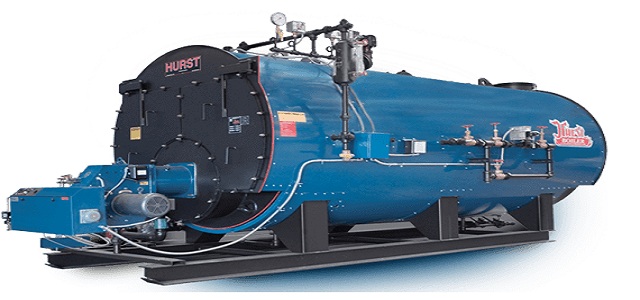 Flourishing chemical sector along with increasing investment across food processing industry will drive the U.S. industrial boiler market growth. Expansion of refining capacity in the country on account of robust fuel demand will further complement the business growth. As per the EIA, total operating oil distillation capacity in the U.S. exceeded 18,100 thousand barrels per day in 2016.
California industrial boiler market is set to exceed 20,500 MMBtu/hr by 2024. Chemicals, food & beverage, metals and equipment manufacturing are some the key operating industries in the region which will boost the demand for these products. In 2015, total manufacturing output was valued over USD 278 billion accounting for over 11% of the total GDP of the state.
Request for a sample of this research report @ https://www.gminsights.com/request-sample/detail/832
Increasing expenditures toward maintenance, high fuel costs and decreasing performance are some of the paramount factors which will encourage the replacement of traditional heating with efficient systems. Shifting trends toward adoption of gas fired systems will foster the industrial boiler market. In 2016, natural gas consumption across industries reached 7,722,252 million cubic feet representing growth of over 2% from the previous year.
Improved efficiency and supportive federal policies are some of the key underlying parameters which will fuel the condensing industrial boiler market. These products recover latent heat of vaporization by converting the water vapors from the outgoing flue gases to liquid water. However, lack of reliability and high cost when compared to its available counterparts may inhibit the business growth.
Browse Full Report @ https://bit.ly/2h2CZOp
North East, in 2016 accounted for over 7% of the U.S. industrial boiler market share. Increasing investments toward pulp and paper manufacturing along with significant growth across primary metal manufacturing will stimulate the product penetration. The New York, Pennsylvania and New Jersey are some of the key industrial centers accounting for over 64% of manufacturing plants in the region.
Federal and state initiatives to reduce carbon footprint will encourage the deployment of energy efficient boilers across the industries. The U.S. Environmental Protection Agency (EPA) has introduced National Emission Standard (NESHAP), with an aim to reduce carbon emission from energy intensive industries.
South Atlantic industrial boiler market is set to witness growth over 3% by 2024. Resurgent economic growth on account of supportive business environment has resulted in increased investment towards new manufacturing facilities which in turn will boost the product demand. In recent years, North Carolina, Georgia, South Carolina and Florida witnessed increasing investments toward metal manufacturing, food processing and advanced manufacturing.
Notable industry participants include Fulton, P. M. Lattner, Sioux, Cleaver-Brooks, Columbia Boiler Company, Hurst, Miura, Le Groupe Simoneau, Calderas, Easco, Superior, Bryan Steam, Vapor Power, Clayton, Williams & Davis, Parker, Acme, York-Shipley, and Unilux.