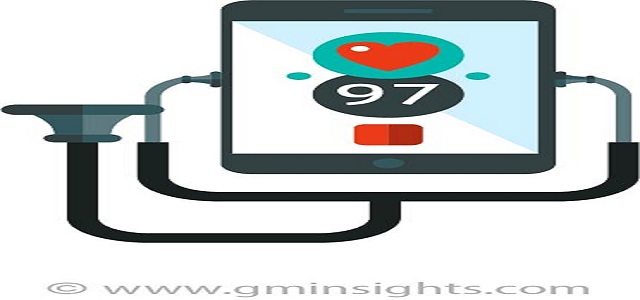 Rapidly expanding aging population base along with increasing number of centenarians, estimated to reach around 4 million by 2050 across the globe will drive the demand for various joint replacement devices. With rising incidences of orthopaedic diseases such as Osteoarthritis and other musculoskeletal disorders that causes joint pain, stiffness and inflammation; the need to address them will only rise in near future. Also, increasing life expectancy especially in emerging economies is resulting in more cases related to joint disorders; therefore, the demand and adoption rate of the joint reconstruction devices must increase multi-folds, fuelling the market growth.
Prevalence of orthopaedic disorders in Middle East and African countries has risen significantly in the last few years. A large section of total population in UAE suffer from Rheumatoid Arthritis; in fact, around 20% of population is currently affected by arthritis and a significant proportion remains undiagnosed. Rise in number of musculoskeletal disorder incidences along with large number of undiagnosed patient bases in the region will create ample market growth opportunities in joint reconstruction devices industry in the Middle East and Africa region.
Developed regions such as North America should experience slow but steady market progression, owing to introduction and adoption of new products, and their expanding availability in country sides. With increasing number of people undergoing joint reconstruction surgeries, there will be significantly impact the joint reconstruction devices market growth over the forecast period.
Browse Full Report Details @ https://www.gminsights.com/industry-analysis/joint-reconstruction-devices-market
Strict FDA approvals and regulations will affect the joint reconstruction devices market growth in near future. After many failed cases of artificial joint replacement implants in patients in Unites States, the Food and Drug Administration (FDA) tightened the regulations for all the manufacturers from producing and selling such joint replacement implants.
Knee joint replacement devices market valued around USD 7.8 billion in 2017. As per estimates, the total number of knee replacement surgeries across the globe are projected to grow at robust rate and by 2030, around 3.5 million procedures would be carried out annually. This rise in number of total knee replacement surgical procedures will lead to rising product demand, thereby boosting the joint reconstruction devices market growth over the projection period. Moreover, rising per capita healthcare expenditure in emerging economies should contribute to industry expansion.
Ankle joint reconstruction devices market is estimated to witness 3.8% CAGR over the forecast timeframe. Lately, total ankle replacement devices have gained popularity and the demand has increased rapidly and is estimated to proliferate in future owing to improvements in designs, effectiveness and advantages over other traditional solutions such as ankle fusion. With recent technological advancements, more and more ankle reconstruction devices will enter into the market, resulting in ankle joint reconstruction devices industry growth during the forecast period.
U.S. joint reconstruction devices market valued around USD 9.4 billion in 2017; such a high valuation is attributed to escalated number for joint reconstruction procedure. According to the study of American Academy of Orthopedic Surgeons (AAOS), in 2014, an estimated 4.7 million people in America had total knee replacement surgery (TKA) and around 2.5 million people have had total hip arthroplasty (THA). technological advancements, favorable insurance coverage policies and high disposable income will increase the number of total joint replacement surgeries, boosting the demand for joint reconstruction devices over the foreseeable future.
Make an inquiry for purchasing this report @ https://www.gminsights.com/inquiry-before-buying/2823
China joint reconstruction devices market is estimated expand at 12.4% CAGR during the projection period. Rising geriatric population across the country suffering from several musculoskeletal disorder will lead to growing demand for joint replacement implants. In China, around 1.2 billion people suffer from osteoarthritis, with 55% of them more than 60 years of age. Also, about 50,000 hip or knee replacement surgeries are carried out in China every year and the total number of joint replacement surgeries in China are increasing at a substantial rate, driving the overall industry growth.