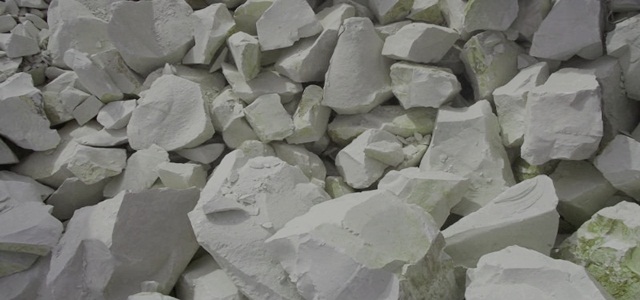 The Kaolin Market is set to grow from its current market value of more than $4.5 billion to over $6.5 billion by 2024; according to a new research report by Global Market Insights, Inc.
Growth in the industries such as paints, plastics, fiberglass, rubber, ceramics, paper and adhesives is propelling the global kaolin market demand. The product finds extensive application in paints, adhesives and ceramic industry owing to its properties such as excellent opacity, flat particle shape, non-abrasive texture, and chemical inertness. On the other hand, metakaolin finds extensive application in mortar and concrete owing to its excellent thermal stability.
Request for a sample of this research report @ https://www.gminsights.com/request-sample/detail/1148
In the plastic industry, the product finds wide applications and is used for strength, durability and electric performance. Replacing metal and bulky materials with light weight and trendy materials is escalating the polymer and plastic industry thus, boosting the global kaolin market substantially.
Paper industry is one of the major drivers for kaolin market worldwide owing to increasing use of paper in the packaging and labeling industry. Replacing environmentally harmful plastic with paper in the packaging industry an increasing home delivery system in the developed and developing nations is boosting the kaolin market on a large scale.
In Europe and North America, increasing awareness about electronics media and declining use of print media is likely to hamper the kaolin market growth in these regions. Also, in the paper segment, the product witnesses major substitute competition from calcium carbonate which may further hinder the kaolin market growth in near future.
In terms of application, the global kaolin market is segmented into different segments which include: paper, rubber, cement, plastic, paints & adhesives, ceramics and fiberglass. The paper segment holds a significant share in the market and is likely to grow at a CAGR of 3.5% from 2017 to 2024. The product finds vast application as a particulate in paper industry for coating and filling. It is also used for enhancing the printability, gloss, smoothness, opacity, brightness, and appearance of the paper. Significant paper demand in the Asia Pacific and North American region for advertisements and print media will generate positive influence on the global kaolin market.
The global metakaolin market application is classified broadly in two categories namely, concrete and mortar. Concrete finds extensive application in the construction industry to enhance the flexural strength, compressive strength and splitting tensile.
Browse Full Report @ https://www.gminsights.com/industry-analysis/kaolin-market
Increasing residential reconstruction activities in the U.S. paired with positive growth indicators are propelling the regional kaolin market in North America. Also, growing ceramic flooring activities to replace the traditional wood flooring for superior characteristics, aesthetic appearances and ease of installation is likely to upsurge the market in this region. Considering metakaolin, North America accounts for over a fifth of the global metakaolin market share.
In the Asia Pacific region, the kaolin market is majorly driven by countries such as Japan, India and China. The region will witness a comparatively higher market growth with over 4.5% CAGR in the forecast timeframe.
Prominent players operating in the global kaolin & metakaolin market include Kaolin AD, I-Minerals Inc., Daleco Resources Corporation, Imerys SA, BASF SE, Xatico Sàrl, Lasselsberger GmbH, Morien Resources Corporation, Stephan Schmidt KG, Vale SA, Thiele Kaolin Company, Quarzwerke GmbH, LB Minerals Ltd, SCR-Sibelco N.V, and KaMin LLC to name a few.