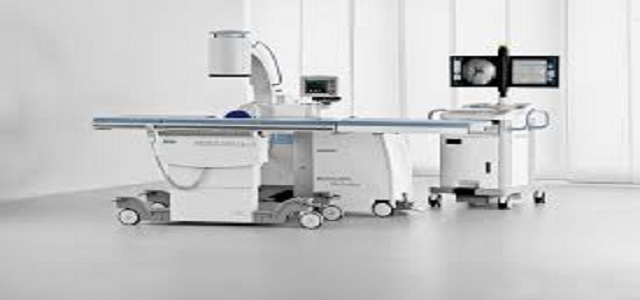 Global Lithotripsy devices market size is anticipated to grow significantly during the forecast period from 2018 to 2024.
The industry should witness significant expansion due to increasing prevalence of urolithiasis over the last few years. Urolithiasis affects nearly 12% of total global population once in their lifetime, as per U.S. National Institutes of Health report. Technological advancements and rising number of extracorporeal shock wave lithotripsy procedures will act as major driver for market size expansion.
Growing elderly population base, will significantly increase demand for lithotripsy devices during the forecast period. As older people are more at risk of suffering from kidney or urinary tract diseases. Low fluid intake and low urine output may result in stone formation among the geriatric population. However, availability of alternative methods for stone removal and associated side-effects of these devices will hamper industry size expansion over the coming years.
Get Table of Content of this Report @ https://www.gminsights.com/request-toc/upcoming/2747
Based on product type, the industry is segmented into extracorporeal shock wave lithotripsy system and intracorporeal lithotripsy system. Intracorporeal lithotripsy system segment is further bifurcated into electrohydraulic lithotripsy, laser lithotripsy, ultrasonic lithotripsy and mechanical lithotripsy.
Extracorporeal shock wave lithotripsy (ESWL) system segment dominated the industry in 2017 and is estimated to follow similar over the coming years. Growing demand for noninvasive procedure has led to high adoption of ESWL systems. ESWL procedure is highly preferred treatment modality for maximum stone procedures will further lead to industry expansion.
Hospitals business segment held largest market share in 2017 and will witness considerable growth during the forecast period, owing to high number of surgeries conducted in hospitals. Hospitals are equipped with latest technology along with skilled healthcare professionals, thereby resulting in segment growth over the coming years.
U.S. lithotripsy devices market will grow considerably due to increased prevalence of kidney stones and growing demand for noninvasive procedures. Increasing number of surgeries performed annually in the country along with rising awareness about lithotripsy devices will favor business development.
Growing burden of chronic diseases coupled with development of healthcare infrastructure will drive China lithotripsy devices market during the forecast period. Increasing demand for non-invasive procedures, rising number of surgeries annually and increasing healthcare expenditure will drive business development in the country.
Few notable industry players include, DirexGroup, Boston Scientific, Siemens AG, Dornier MedTech, Karl Storz Gmbh and Co. KG., C. R. Bard, Olympus America, Richard Wolf, Novamedtek, Medispec, Walz Elektronik, COOK Medical, Storz Medical, Lumenis, Inceler Medical, EDAP TMS, Elmed Medical Systems, and Jena Med Tech GmbH. Industry players are focusing their efforts towards developing innovative lithotripsy devices to escalate their market position as well as strengthen product offerings.