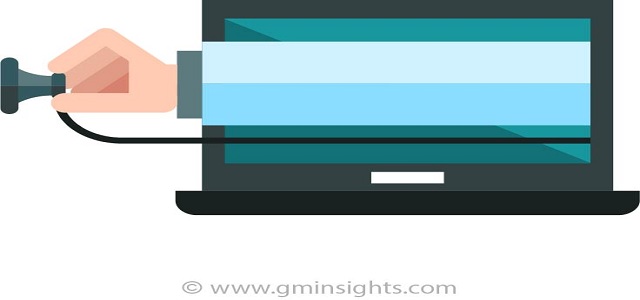 Increasing use of marijuana in therapeutic applications such as pain management in neurology, cancer, HIV/AIDS, seizures, muscle spasms, and nausea will drive the medical marijuana market growth. Marijuana is effective in treating chronic pain that affects millions of Americans each year, hence demand for the same is increasing for treatment of medical conditions. According to the most recent estimates by the National Health Interview Survey (NHIS), around 25 million people suffer from pain daily in the US. Furthermore, a number of countries around the globe have passed laws that would allow the population to use marijuana for medical purposes; therefore, medical marijuana market should expand rapidly in near future.
Research on marijuana's potential for medicinal use is on an upsurge in various parts of the world. In February 2018, WeedMD, a licensed Canadian medical marijuana producer, announced its partnership with the cannabis database project controlled by the Technion-Israel Institute of Technology (TIT). The collaborative entity would research cannabinoid and terpenoid profiles of 25 of WeedMD's cannabis strains. Similarly, in 2017, Oxford University announced its partnership with private equity company, Kingsley Capital Partners, for developing novel cannabis treatments for pain, cancer and inflammatory diseases. These research studies will result in number of product approvals for various medical conditions and hence have a positive impact on the medical marijuana market growth.
Few side effects such as fatigue, dizziness, insomnia, speech problems and constipation associated with medical marijuana are most likely to restrain medical marijuana market size expansion. In addition, lack of safety data and difficulty in undertaking medical marijuana business is also estimated to hinder the medical marijuana industry growth.
Request for a sample of this research report @ https://www.gminsights.com/request-sample/detail/2836
Medical marijuana pain management market held around 75% share of total application market valuation, accounting for a total value of USD 5,481.1 million 2017. Being one of the biggest health problems, Chronic pain management using marijuana happens to be its largest application area. According to past research studies, 1 in 10 adults are diagnosed with chronic pain each year; with increasing success from marijuana in pain management, the demand for the same should increase multi-folds during the forecast period. Neuropathic pain captured the largest market share in 2017 due to increased number of peripheral neuropathy cases. Also, marijuana being an effective treatment for neuropathic pain, its use will further rise over the forecast timeframe.
The medical marijuana market for skin-related conditions such as eczema and psoriasis, is estimated to show lucrative growth in near future; in fact, is estimated to expand at 37.4% CAGR from 2018-2024. Various research studies have shown that cannabinoids, one of the active ingredients of marijuana, may help regulate inflammation and immune function, hence increasing their application in due course of time. Millions of people affected with serious skin diseases should prove to be a potentially massive target market in near future.
Medical marijuana inhalation market segment accounted for USD 5,330.0 million 2017. Due to its various advantages such as controlled dosage and effective absorption of cannabinoids into the body, the demand for inhalation marijuana should only increase over the coming years.
Topical medical marijuana market is estimated to grow at a CAGR of 37.2% during the forecast period. The growing demand of marijuana topical ointments, lotions, creams, gels, or poultice for the treatment of skin inflammations will result in market expansion. With number of products in pipeline, more products are expected to enter into the market in near future. For instance, in 2017, Zynerba Pharmaceutical's phase II trials using a topical cannabinoid gel for seizures and osteoarthritis was found to be safe and well-tolerated. Further research and investigation would validate the clinical application of topical marijuana products, thereby accentuating the industry growth.
The medical marijuana dispensaries market segment generated value of USD 4,368.9 million in 2017. Marijuana dispensaries are regulated by the local government providing a range of products to prescribed patients who have been granted permission from a healthcare practitioner. Such dispensaries sell various legal medical cannabis products which are in the form of vaporizers, tablets, elixirs, balms, and tinctures. Major patient population prefer buying medical marijuana products from legal and authorized dispensaries to comply and abide by their local government's rules, thereby maximizing the marijuana dispensaries revenue.
Online medical marijuana market is forecasted to expand with a 36.8% CAGR during 2018-2024. Increasing demand from number of states and countries to legalize medical marijuana in the long run would fetch more orders online as it would get very convenient for patients to opt for mail orders. Furthermore, online orders for medical marijuana would make the whole buying process completely private and discreet, which is preferred by medical marijuana patients; thus, with online marijuana selling approvals, the industry should expand significantly over the coming years.
U.S. medical marijuana market valued USD 3,549.0 million in 2017 and will grow multi-folds in near future owing to increasing medical marijuana applications. As of 2018, 30 U.S. states and Washington DC have allowed the application of medical marijuana. Also, growing number of research studies in the US, supporting marijuana's use for medical purposes should supplement the North American medical marijuana market growth.
Browse Full Report Details @ https://www.gminsights.com/inquiry-before-buying/2836
Germany medical marijuana market is estimated to expand at 49.5% CAGR during the forecast period. Being one of the early adopters and first to legalize medical marijuana in 2017, Germany cannabis industry is the largest in Europe. Large population with diverse demographics is attracting various medical cannabis companies to invest in Germany, thereby resulting in industry expansion.