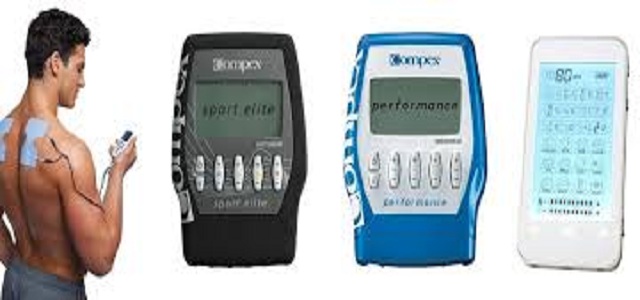 Global Muscle Stimulation Devices Market size is projected to experience significant growth from 2018 to 2024.
Increasing cases of musculoskeletal disorders such as epicondylitis, tension neck syndrome, radial tunnel syndrome, digital neuritis and dequervain's syndrome will lead to rise in demand for muscle stimulation devices. The prevalence of musculoskeletal disorders due to poor work practices, poor nutrition, fitness and hydration, smoking, alcohol consumption and obesity will result in rapidly increasing use of muscle stimulation devices in coming years.
Increase in use of electrical muscle stimulation (EMS) devices during the warm-up sessions and pre-endurance training in gym will augment the industry growth. Rising popularity of fitness and sports among the people will drive the demand for muscle stimulation devices. Moreover, rising affordability of muscle stimulators, increasing healthcare expenditure and demand for non-invasive technology devices will further fueling the market growth.
Get Table of Content of this Report @ https://www.gminsights.com/request-toc/upcoming/2748
Stringent regulatory norms regarding the launch and use of muscle stimulation devices will hinder their market uptake during the forecast period. Lack of usage guidelines, safety concerns and regulatory uncertainties should further hamper industry expansion. Also, dearth of trained professional in the developing regions will impede the business in upcoming years.
Transcutaneous Electrical Nerve Stimulator (TENS) business is estimated to show robust growth owing to its varied applications in treating several bone and muscle problems. Increase in use of TENS in treating conditions such as osteoporosis, fibromyalgia, tendinitis and bursitis will fuel the muscle stimulation device market growth over the projection period.
Pain management business is anticipated to hold major share of the market in comparison of neurological disorders and musculoskeletal disorders owing to the increase in incidence of chronic illness such as arthritis, chronically painful injuries and cancer. Increase in demand for muscle stimulation devices for pain management should prove to one of the major market growth contributing factor.
Over the forecast timeline, hospitals business is estimated to account for major share in the industry due to extensively use of muscle stimulation devices for pain management and musculoskeletal disorders in physiotherapy. Use of electronic muscle stimulation in hospital setting after surgical procedures to stimulate blood and oxygen flow will augment its demand in hospital settings.
U.S. muscle stimulation devices market dominated North American industry owing to favorable reimbursement scenario, increased healthcare expenditure and presence of enhanced healthcare infrastructure. Also, rising prevalence of musculoskeletal disorder in the United States will be responsible is one of the most prominent factors for industry size expansion.
India muscle stimulation devices market will witness lucrative growth during the forecast period due to rising awareness, large unmet needs and adoption of smart muscle stimulation devices. Increasing cases of Parkinson's disease in the country will further augment industry size.
Some of the industry players include, Zynex Inc., Neurometrix Inc, R.S. Medical Inc., Omron Corporation, DJO Global Inc., Axiobionics and others. Companies are entering into the collaboration, licensing and agreement with the institutes and companies for the development of Muscle Stimulation Devices. In June 2017, Omron Corporation and Riken Research Institute had entered into the collaboration for setting up the Riken BSI-Omron collaboration centre for the development of next generation technology fusing brain science and artificial intelligence.
Muscle Stimulation Devices Market, by product type, 2013-2024 (USD Million)
Neuromuscular Electric Stimulation (NMES)
Transcutaneous Electric Nerve Stimulator (TENS)
Interferential (IF)
Burst Mode Alternating Current (BMAC)
Microcurrent electrical neuromuscular stimulator