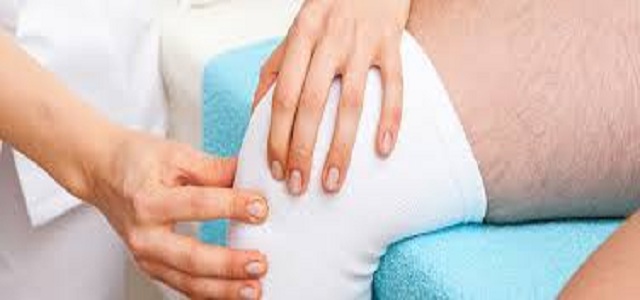 Global Orthobiologics Market is projected to experience significant growth from 2018 to 2024.
Increasing number of orthopedic procedures owning to the rising geriatric population, accidents and obesity is driving the market growth. Increasing number people with orthopedic disease and musculoskeletal disease should result in rise in orthopedic surgeries, thus increase the demand for orthobiologics.
According to World Health Organization (WHO), fatal falls are the second-leading cause of accidental injury and factures worldwide in 2017.Rising cases of falls increase the chances of developing factures, thereby contribute to market growth.
High cost of procedures and post-surgery complications are the major challenges to orthobiologics market as these factors hinder the use of orthobiologics for the faster healing process of broken bones, injured muscles, and ligaments injuries. Moreover, stringent regulatory approval procedures for orthobiologics and limited number of clinical trials are affecting the market growth.
Get Table of Content of this Report @ https://www.gminsights.com/request-toc/upcoming/2723
Viscosupplementation business segment held largest revenue share in 2017, on an account of high adoption of orthobiologics due to the wide range availability and unprecedented adoption in diseases such as Osteoarthritis and hip degenerative joint disease. Viscosupplementation exhibits the advantages such as better knee movement, pain reduction, less-invasive and fewer side effects. Bone Morphogenetic Proteins (BMPs) are effective in providing the fast recovery and reducing the pain among the patients.
Hospitals business accounted for major share due to high number of spinal and reconstructive surgeries performed in hospitals in comparison to ambulatory centers and clinics. With increasing number of specialty hospitals in developing countries will most likely perform advanced orthopedic procedures, resulting in slow but steady demand for various orthobiologics.
North America orthobiologics market held largest revenue share in 2017, owing to high number of orthopedic surgeries, musculoskeletal disease and obesity cases and availability of reimbursement policies or soft tissue healing and fusion enhancement products.
Asia Pacific orthobiologics market should witness lucrative growth during the forecasted period due to the rising healthcare expenditure and disposable income and physician awareness regarding Orthobiologics.
Some of the industry players include, Arthrex Inc., Globus Medical Inc, Medtronic Plc., Stryker Corporation, RTI Surgical Inc., K2M Group Holdings Inc., Kuros Biosciences Ltd., and others. Major players are undergoing the collaborations, acquisitions and agreement for the development of Orthobiologics. In February 2018, Bioventus had entered the LifeLink Tissue Bank, a division of LifeLink Foundation, Inc., for the development of next generation bone allograft solution for use in spine and trauma surgery.