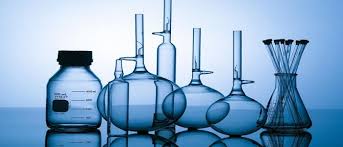 Aromatic ketone Polyaryletherketones Market was dominated by polyetheretherketone (PEEK) product class and accounted for more than 80% of the total volume in 2014. Global PEEK market size was estimated at more than 4 kilo tons in 2015. Polyetherketone (PEK) and polyetherketoneketone are other two polymer product class comprising rest of PAEK family.
Global polyaryletherketones (PAEK) market was estimated at over 5.8 kilo tons in 2015 and is likely to exceed 8 kilo tons by 2023, with at gains of more than 4%. This industry is also sometimes referred to as the aromatic ketone polymer market.Europe PAEK market was the leading region and accounted for more than 32% of the total volume in 2015. North America accounted for more than 28% of the total aromatic ketone demand in 2015. Asia Pacific is likely to grow at highest rates over the forecast period, and is likely to witness favorable PAEK market price trend.
Request for a Table of Content of this research report @ https://www.gminsights.com/request-toc/upcoming/250
Enhanced application performance coupled with stringent environmental regulation compliance and cost reduction across numerous end-used industries such as aerospace, medical and oil & gas is likely create high end polymers demand. This factor is anticipated to drive PAEK market over the forecast period. It is used in challenging environmental conditions which require material to perform at or near its capability limit.
PAEK is a high performance based polymer and is optimally suitable in demanding applications for corrosive environments. Owing to its excellent characteristics, the product is widely used for substituting metals, composites and polymers. PAEK along with fillers has significantly better properties than nylon 6,6 with glass fibre reinforcement. It is resistant at high operating temperature of above 250°C and wear resistance is majorly influenced by filler materials.
Properties such as resistance to most of organic chemicals, inherent purity, better combustion-resistance and ease in processisbilty make it ideal for use in critical applications. Aromatic ketone polymers benefits include reduced energy consumption, ease in complex component fabrication, lifetime operation improvement and metals substitute with lightweight materials.
Request for a Customization of this research report @ https://www.gminsights.com/roc/250
Industrial applications such as pump & compressor components, sealing rings and transport systems were dominant PEEK consumers and accounted for more than 25% of the total volume in 2015. Stringent packaging regulations owing to increasing carbon footprints coupled with rapid industrialization in Asia Pacific and Latin America is likely to drive PEEK market for industrial applications.
PEEK is classified as glass filled, unfilled and carbon filled. Glass filled PEEK market size accounted for over 45% of the total volume in 2015, making it the dominant product segment. It is widely consumed in electronics & electrical and industrial applications. Carbon filled PEEK is likely to witness highest gains over the forecast period and is widely consumed in end-use industries such as aerospace, medical and automotive. Unfilled PEEK is of the highest purity and is mainly consumed in niche applications.Shift in preference towards replacing metals with high end performance based polymers in order to reduce vehicle weight and increase fuel efficiency is likely to drive PEEK demand for automobile applications. Regulations in U.S. and European Union (EU) to curb carbon emissions by decreasing vehicle weight are another factor to favor overall PAEK market growth.
Automobile applications are likely to witness highest gains over the forecast period. Global automotive sale crossed 80 million units mark in 2012 and is likely to exceed 100 million units by 2018. This application is likely to provide huge opportunity to for industry participants to increase market presence as it is used for manufacturing components of gearbox, clutch and chassis.Increasing scope in medical applications is likely to have a positive influence on poly aryl ether ketone market size. A polyaryletherketone biomaterial, launched by Victrex under the brand name PEEK-OPTIMA is used for medical implants. It also enables manufacturers to make high performance implants with tailored made properties which are compatible with modern imaging techniques. It offers advantages such as imaging artefacts elimination, tissue/bone growth observation & repair using X-rays and allergic tissue reaction avoidance with metallic ions.
Global PAEK market share is consolidated with companies focusing on product portfolio expansion to increase international and domestic presence. Major companies include Victrex, Solvay and Zyex Ltd. Other prominent manufacturers include Caledonian Ferguson Timpson Ltd, J.K. Overseas, Jida Evonik High Performance Polymers, Jrlon, Panjin Zhongrun High Performance Polymers Co. Ltd and Quadrant EPP Surlon India Ltd.