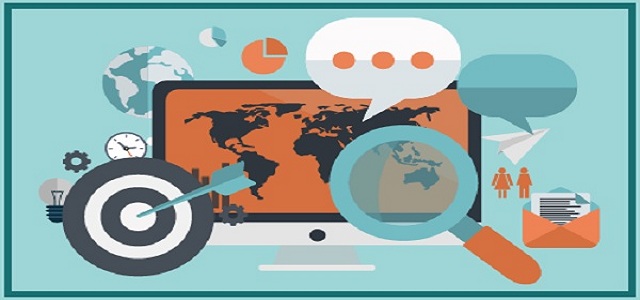 Speaking about the business strategies adopted by leading biggies in polyphthalamide resin market, it would be prudent to mention that they indeed have a pivotal role to play in the expansion of this business space. For instance, in 2016, the Korean automaker, Hyundai Motor Company, collaborated with one of the leading chemical behemoths, BASF, to develop a new lightweight sports car. In this concept car, Hyundai apparently deployed BASF's new PPA based lightweight material instead of carbon fiber reinforced polymer, owing to its good flowability and high strength.
Furthermore, with the help of BASF's reaction injection molding and rigid integral foam systems, Hyundai has been able to develop an advanced design for the spoilers and fenders of upcoming sports cars and racing cars. In addition, Hyundai has also used PPA resins to manufacture compact and complex electronic parts for miniaturization of electronic components. Taking into account the capability of PPA resin to allow design stability and functional integrity, currently, the PPA resin market has made profound inroads in the automotive sector, with regards to manufacturing structural parts and electronic components of the vehicles.
Request sample copy of this report @ https://www.gminsights.com/request-sample/detail/2361
Shifting trends toward replacing the metal parts with plastic components across automotive sector is likely to stimulate polyphthalamide (PPA) resin market trends considerably. For instance, Nissan Motor Co. has developed injection molded water outlet, for which it has used PPA resin. In fact, the company has even received an innovation award for this water outlet, owing to its remarkable lightweight and cost-effectiveness as compared to metals, thus strengthening its stance in PPA resin industry.
As nylon compounds are becoming more popular across the electrical & electronics, automotive, and industrial sector, polyphthalamide resin industry giants are looking forward to adopting tried-and-tested business growth strategies such as mergers and acquisitions to extend their global presence. For instance, the U.S. based chemical company, Celanese recently acquired one of the renowned producers of high-performance nylon fibers, polymers, and compounds, Nilit Plastics. This acquisition has helped Celanese to enhance its customer base and technology facilities in PPA resin market. In addition, post the acquisition, Celanese has added a wide range of products in its portfolio, which will help the firm further consolidate its presence in PPA resin market.
Taking into account the increasing trends toward metal replacement in order to meet stringent emission control norms, it has been forecast that there are many more lucrative opportunities for polyphthalamide resin market players to look forward to, in the future. In fact, carmakers are looking forward to unearthing ways to minimize the weight of rotating parts with cost-effective solutions. Thus, as compared to carbon fiber composites, PPA resin is one of the best options for carmakers, owing to its cost-effectiveness. As of now, several automotive giants including Toyota, Audi, BMW, Honda, and Hyundai have already used PPA plastic parts in their vehicles. In essence, the growing demand for automobiles and lightweight material is indeed likely to stimulate PPA resin industry size over the years ahead.
Browse Complete Summary of this report @ https://www.gminsights.com/industry-analysis/polyphthalamide-ppa-resin-market
The pioneering suppliers of high-performance and specialty polymers have been remarkably expanding their stance in polyphthalamide resin market lately, with an aim to fulfill the growing requirement of plastic products for numerous end-use domains such as automotive, consumer, and electronics. For instance, in 2017, one of the renowned giants in PPA resin industry, DowDuPont, expanded its new polyamide production plant at Belgium to meet the increasing demand for specialty chemicals such as PPA.
In addition, it also has invested in China and Germany, targeting capacity expansion and invention of innovative materials in order to meet the increasing demands of customers across the globe. Subject to a strict regulatory landscape, automakers have been giving preference to low weight materials for vehicles in order to improve fuel efficiency, which will minimize carbon dioxide emissions. The rising awareness among the masses regarding energy efficiency along with the surging deployment of stringent regulations to curb CO2 emissions will thus have a notable impact on the overall polyphthalamide (PPA) resin market outlook.
At present, for automotive applications, materials with a high chemical resistance, light weight, excellent heat resistance, and high strength are increasingly preferred. In this regard, many players in polyphthalamide (PPA) resin industry are working continuously on new material development – say for instance, recently, one of the global leaders in high-performance polyamide polymers, Solvay Performance Polyamides, launched new nylon products for complex automotive thermal management applications such as oil-filter housings, radiator end tanks, and EGR heat exchangers.
Make an inquiry for purchasing this report @ https://www.gminsights.com/inquiry-before-buying/2361
These developed materials also have high flow, creep resistance, and electrical conductivity, due to which they can be used for manufacturing throttle body levers, cantilever snaps, camera fixation parts, and drone components. The increasing investments in the development of advanced materials for critical aerospace, automotive, and consumer electronics application are thus slated boost polyphthalamide resin industry size over the years ahead.