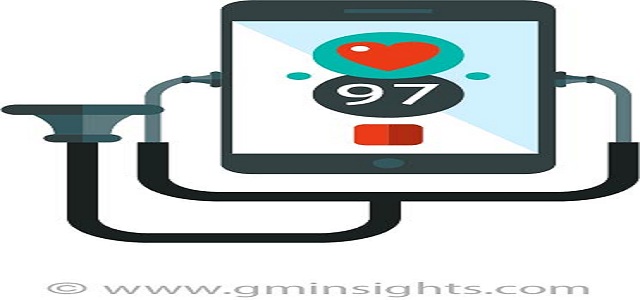 Respiratory disease testing market should witness substantial growth due to increased prevalence of respiratory diseases such as chronic obstructive pulmonary disease (COPD) and asthma over the last few years. Increasing pollution and tobacco consumption coupled with rising geriatric population base and technological advancement in respiratory devices should drive respiratory disease testing market size over the forecast period.
According to the International Respiratory Societies Forum, in 2014, over 200 million people across the world had COPD and nearly 235 million people were suffering from asthma. Furthermore, over 50 million individuals struggle with occupational lung disorder every year. These factors should drive respiratory disease testing market growth. Increasing healthcare expenses and reimbursement concern may restrain the industry growth during the forecast period. Low adoption rate of portable spirometers and digital radiography can also hinder the respiratory disease testing market size.
Get Table of Content of this [email protected] https://www.gminsights.com/request-toc/upcoming/1871
Imaging tests includes x-rays, computed tomography (CT), magnetic resonance imaging, nuclear scanning, ultrasonography, and positron emission tomography (PET) scanning. Chest x-rays provide detailed framework of the heart and major blood vessels, it can also reveal serious disorder in the lungs and chest wall.
Chest x-ray reveal chronic obstructive pulmonary disease, pneumonias, atelectasis, lung tumors and pneumothorax or pleural effusion in the pleural space. It helps doctors to determine other tests required for the diagnosis. Measurement devices include respirometers, spirometers, capnographs, pulse oximeters and peak flowmeters. Demand for pulse oximeters is rising in comparison with other devices due to precise and effective diagnosis in short time and increasing adoption for these testing devices by physicians.
Hospitals contributed for significant revenue share over the forecast timeframe. The growth is attributed to advanced disease diagnostic equipment installation such as X-ray machines and measurement devices. Furthermore, increased patient visit will drive the segment growth. Diagnostic laboratories and clinics are profitable segments due to their increased demand for appropriate testing procedure and fast results.
By Region
U.S. respiratory disease testing market contributed for significant growth over the forecast period. The growth is attributed due to growing prevalence of respiratory diseases coupled with increasing geriatric population base. Moreover, presence of advanced healthcare system and robust distribution channel for diagnostic devices should drive industry growth. Advanced healthcare infrastructure, increased healthcare expenditure, and favourable reimbursement policies will boost Canada respiratory disease testing market share.
Germany will experience significant growth over the forecast period. The growth is attributed to growing demand for highly innovative technologies and devices. The German Center for Lung Research is an association of non-university and university institutes all over the Germany that are engaged in lung research. The purpose of the association is to develop innovative disease-specific diagnostic therapies.
Browse Full Report Details @ https://www.gminsights.com/industry-analysis/respiratory-disease-testing-market
By Industry
Companies operating in respiratory disease testing market includes Becton Dickinson, Koninklijke Philips, ResMed Company, Fischer & Paykel, GE Healthcare, Medtronic, Nihon Kohden Corporation, MGC Diagnostics and CAREstream Medical. Companies are mainly focusing on new product launch and merger & acquisition strategy to gain revenue. For instance, in May 2017, Philips acquired RespirTech. The RespirTech clinical support program will strengthen Philips aim to offer cost-effective and clinically focused services.