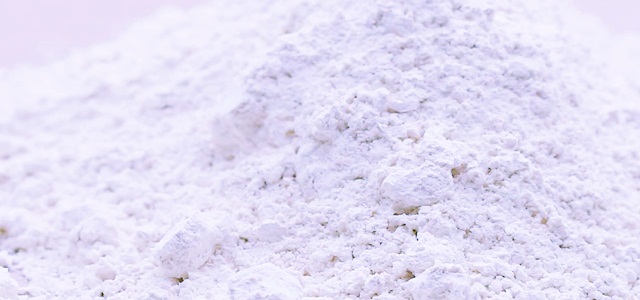 The Silica flour Market is set to grow from its current market value of more than $350 million to over $600 million by 2024; according to a new research report by Global Market Insights, Inc.
Rising glass demand in various applications will be the major driving force behind the growth of silica flour market owing to product usage in glass manufacturing. Glass is being increasingly used in the construction industry for aesthetic and lighting purposes. Climate change has also resulted in increased glass demand for cooling as well as heating of buildings. High growth in the construction industry due to rising population and raped urbanization will drive the demand for glass and in turn augment the silica flour market during forecast years.
Request for a sample of this research report @ https://www.gminsights.com/request-sample/detail/1176
High growth in the automotive sector will also influence the overall silica flour market in coming years. Glass is extensively used in automobiles for protection and aesthetic purposes. Economic development and rising income levels, mostly in developing regions, has led to increased automobiles demand which is anticipated to drive the global silica flour market during forecast years.
Continued exposure to the product has been linked with health hazards like silicosis and other respiratory diseases. This has led to regulatory bodies developing new guidelines on the product usage. Complying to such guidelines may add extra cost to the manufacturing process and may harm the global silica flour market in the coming years.
Silica flour market has nine major application segments including sodium silicate, fiberglass, cultured marble, additive, reinforcing filler, foundry work, ceramic frits & glaze, oil well cements, glass & clay production, and other applications. Fiberglass segment is anticipated to grow by a healthy rate till 2024 owing to its usage in buildings and automobiles. The segment is likely to occupy 25% of total industry revenue by 2024. Sodium silicate segment mostly finds its application as adhesives, detergents, anticorrosive, binders, coagulant aids, deflocculates, cement, catalyst bases, and zeolites in various industries. The segment is likely to witness growth exceeding 6% CAGR and is anticipated to be a major propelling force behind the growth of silica flour market. Glass application segment is poised to grow at a fast rate in the forecast years due to its usage in a broad range of activities such as housing, medical technology, packaging, solar panels, biotechnology, tableware, and electronics appliances.
Browse Full Report @ https://www.gminsights.com/industry-analysis/silica-flour-market
Asia Pacific is the most prominent region in the silica flour market owing to rising investments in the infrastructure & construction industry. Growing automobile market will also be a contributing factor for the products rising demand in Asia Pacific. The region is expected to occupy a considerable share in the overall market by 2024. North America is another important silica flour market and the regional growth will be mainly propelled by growing tire demand from a well-developed automotive sector. Rising glass demand from the renewable energy sector is also anticipated to favor the regional industry growth.
Silica flour market players include Silica Holdings, SCR-Sibelco N.V., Premier Silica, AGSCO Corp, FINETON Industrial Minerals Ltd., Delmon Group, Saudi Emirates Pulverization Industries, Sil Industrial Minerals, Opta Minerals, Hoben International Limited, Premier Silica, International Silica Industries Company, and Adwan Chemical Industries Company.