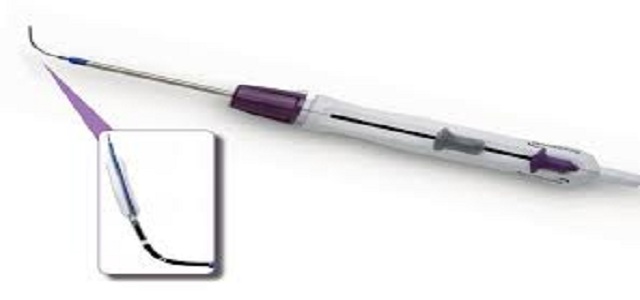 Rise in prevalence of people suffering from chronic sinusitis condition will boost the sinus dilation devices industry growth. According to Center for Disease Control and Prevention (CDC), around 27 million adults are diagnosed with sinusitis in U.S., that is around 11% of the adult American population. Chronic sinusitis is a prevalent and more relevant medical condition in the developed regions of Europe, especially in Germany.
Technological advancements in sinus dilation devices in the past few years has increased the adoption rate among the customers. Recent introduction of advanced sinusitis surgical procedures such as Functional Endoscopic Sinus Surgery (FESS) have resulted in relieving sinus pain in many of the patients. Presence of different technologically advanced options for the patients suffering from recurring sinus pain will influence the business growth in the near future.
Get Table of Content of this Report @ https://www.gminsights.com/request-toc/upcoming/2749
Presence of favorable reimbursement scenarios in developed regions of North America and Europe will increase the demand for sinus dilation devices. Proper healthcare infrastructure along with favorable reimbursement patterns in developed regions has resulted in increased adoption of sinus dilation devices. The aforementioned factor will be responsible for the growth of market in future.
Lack of skilled healthcare professionals and practitioners in the developing regions of Latin America and Asia pacific will be one of the market restraining factors. Use of sinus dilation devices during the surgical procedure require skilled professionals to operate the devices efficiently and effectively.
Increase in use of balloon sinus dilation devices in balloon sinuplasty will augment the business growth. Balloon sinuplasty is a new procedure that has developed sinus surgery in recent times. Since its introduction around a decade ago, it has become popular across the world and provided satisfactory results in patients suffering from chronic rhinosinusitis. The aforementioned factor will be responsible for increase in product demand thus, favoring the industry expansion.
Adults patient business segment is expected to witness considerable amount of growth in the coming years. According to a survey, it was observed that sinusitis is more common in adults than it is in children. According to American Family Physician, the direct cost of sinusitis along with medications, emergency and outpatient visits, ancillary test and procedures, are estimated to around USD 3 billion per year in United States.
ENT clinics business is anticipated to have most of sinusitis cases registered resulting in enhanced segment growth in the future. The increase cases of sinusitis among the people will result in more and more patients opting for ENT checkups at ENT clinics. The rise in number of ENT checkups, patient admissions and further surgical procedures will influence the growth of sinus dilation device market in the near future.
UK sinus dilation devices market will drive the European industry owing to the increasing acute sinusitis cases per year in the country. The prevalence of sinusitis is high in western countries affecting around 15% of the population. A general practitioner in UK can get around 250 cases of sinusitis per 10,000 patients annually. The rise in prevalence of sinusitis in the western nations will result in increasing device adoption rate by the healthcare professionals, propelling the UK sinus dilation device market.
Some of the key industry players include Entellus Medical Inc. Acclarent Inc., Medtronic plc, Intersect ENT Inc., Olympus Corporation, Meril Life Sciences, SinuSys Corporation, InAccel, Jilin Coronado Medical, dalENT Medical and Creganna Medical. The industry players focus on strategic mergers, acquisitions, partnerships, collaborations and innovative product launches to expand their business product portfolio. In July 2016, SinuSys received U.S. FDA approval for its wide range of sinus dilation devices that treat frontal and sphenoid sinuses.