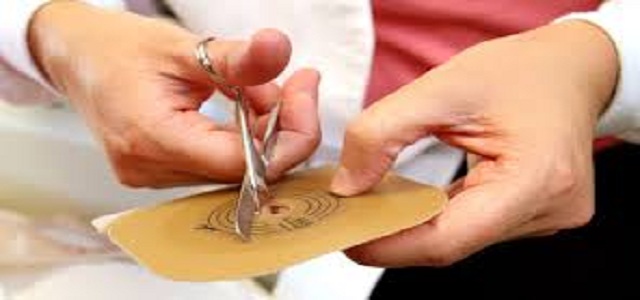 Global Stoma/Ostomy Care Market size is expected to grow significantly from 2018 to 2024.
Stoma/Ostomy Care market is anticipated to grow considerably during the forecast timeframe owing to high demand for ostomy care products in the hospitals as well as at home. Growing prevalence of cancer has driven the industry growth drastically. Currently, in U.S. there are around 97,220 new cases of colon cancer and around 26,240 cases of stomach cancer that will boost the demand for stoma/ostomy care consumables thereby enhancing the overall industry growth.
Technological advancements in ostomy products should boost their demand. The manufacturing companies have adopted advanced technology, and integration of such technology has enabled ease of usage of ostomy products that will drive industry growth. For instance, companies try to add improvisations to the ostomy products enabling reduction in odor and providing control over pH thereby preventing skin infections boosting the business growth. Around 1.6 million people in the U.S. suffer from inflammatory bowel disease that increases the demand for stoma and ostomy care products thereby stimulating the industry growth.
Get Table of Content of this Report @ https://www.gminsights.com/request-toc/upcoming/2725
Furthermore, development of favorable reimbursement scenario will enhance the business growth. For instance, Ostomy Canada Society arranges certain ostomy reimbursement programs for the geriatric population that is more prone to chronic conditions such as cancer. In the U.S., around 87% of the cancer cases are in the age group of 50 years and above, thus, development of favorable reimbursement scenario will resolve the affordability issues of the geriatric population boosting the industry growth.
Social stigma and discomfort associated with such bags and products will hamper the market growth. Many people suffering through chronic conditions such as irritable bowel syndrome and stomach cancer experience discomfort while using such products, thus proving to be an obstacle for the market growth.
Colostomy segment will lead the market owing to availability of user-friendly ostomy products that support the recovery of patients. Moreover, developmental initiatives undertaken by the ostomy associations in the U.S. have surged the segment demand. For instance, United Ostomy Association of America have implemented certain decisions to train the surgeons and are involved in spreading awareness regarding prevention of infections and other side effects due to usage of drainable bags.
Two-piece ostomy bags will dominate the type segment due to less frequent skin barrier changes offered by these bags. Moreover, some other advantages offered by these bags such as light-weight, water resistant and others over the conventional ones available will prove beneficial for business growth. Moreover, growing cases of colorectal cancer will surge segment growth.
Drainable bags business will witness high growth in upcoming years owing to their increasing preference over the closed pouches. Moreover, such pouches are easy to clean and dispose that increases their preference amongst the geriatric population suffering through severe conditions.