ADAS market growth to be driven by escalating concerns about traffic safety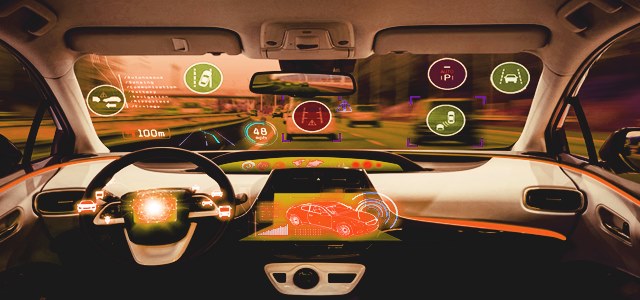 Growing concerns related to traffic safety and introduction of new regulations favoring the installation of safety systems will stimulate ADAS market trends. Reportedly, the escalating demand for luxury & premium vehicles across the globe will also fuel advanced driver assistance system industry growth. A surge in the popularity of compact cars in countries such as Japan and China will contribute significantly towards ADAS market size over 2017-2024.
Five trends impacting advanced driver assistance system industry:
PCV, which contributed more than 65% towards advanced driver assistance market size in 2016 in terms of volume, is projected to dominate global ADAS market over the forecast timeframe. The growth can be attributed to the rising trend of installing these systems in vehicles pertaining to increasing road safety concerns.
Original equipment manufacturers (OEMs) will contribute majorly toward ADAS market share driven by extensive product deployment in new vehicles.
Image sensors, which accounted for over 33% of ADAS market revenue in 2016, are likely to continue their dominance in ADAS industry powered by their installation in systems such as lane departure warning, surround view, blind spot detection, and night vision.
North America held more than 34% of the overall advanced driver assistance system industry share in 2016. The region will dominate the global industry over 2017-2024, driven by the high adoption of ADASs as well as rapid increase in the ADAS testing processes.
Asia Pacific is anticipated to contribute over USD 16 billion towards global advanced driver assistance system market size by 2024 in terms of revenue. The massive demand to reduce fuel emissions and increase energy efficiency is likely to augment the market expansion.
Bosch Group, Autoliv Inc., Delphi Automotive LLP, Denso Corp., and Magna International Inc., are some of the leading players across the advanced driver assistance system market. These companies are seemingly involved in extensive growth strategies such as business expansion and mergers & acquisitions to retain their position in the industry.