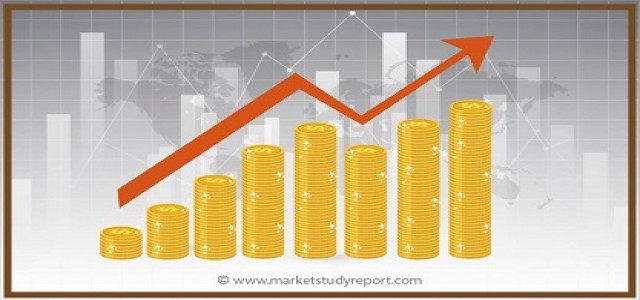 Asia Pacific is anticipated to be the largest region for aerospace fairing market over the coming years followed by Europe and North America. The high revenue generation can be attributed to increasing airport developments across the region. 346 new airport developments going on worldwide out of which over 50% are in Asia Pacific. Asia currently accounts for 27% of the global air traffic.
North America is expected to witness significant growth in the aerospace fairing industry over the next eight years as the region possesses largest operating fleet followed by Asia pacific. North America is manufacturing capital of the aerospace industry with favorable regulatory landscape. Moreover, the presence of several established original equipment manufacturers (OEMs), fairing & nacelles component manufacturers, raw materials suppliers and distributors will support the regional growth.
Request for Table Of Content @ https://www.gminsights.com/request-toc/upcoming/2109
U.S. is witnessing high civil aircraft production and is offering numerous opportunities for investment in large civil aircraft supply chain. Federal government has executed improvements for export control regulation, creating a transparent, predictable and efficient technology control regime. Owing to this, various aerospace products lying under export administration regulation can now be exported from the country without export license.
By aircrafts, aerospace fairings market can be segmented into wide-body aircraft, narrow-body aircraft, regional aircraft, very large aircraft and general aviation. Narrow and wide body aircraft are anticipated to drive the market over the next eight years owing to rise in footfall of passengers and increasing cargo traffic that elevates the demand for commercial aircrafts across the globe.
Based on application, aerospace fairing market is divided into flap support fairing, wing to body fairing, vertical fin fairing, engine cowls and others. Engine cowl segment is anticipated to grow at a significant rate over the forecast timeframe as it is one of the major part of aircrafts engine & nacelles system that focuses on improving the fuel efficiency of high thrust engines.
The global middle class is expected to double by 2034 in emerging economies. The rise in disposable income is supporting spending power which is likely to elevate the tourism industry. Presently there are 346 new airport developments going on worldwide out of which over 50% are in Asia Pacific. This has paved an opportunistic way for aerospace industry which will positively impact the demand for more aircrafts over the coming years.
By material, the industry can be segmented into composite and metals. Composites are anticipated to witness high growth over the coming years owing to provision of the benefits such as excellent corrosion resistance, strength to weight ratio, lightweight and high fatigue resistance.
Browse Full Report @ https://www.gminsights.com/industry-analysis/aerospace-fairings-market
FACC AG, Boeing Canada Winnipeg, UTC Aerospace Systems, CTRM Aerocomposites. Korean Air Aerospace Division, Alenia Aermacchi are some of the major players involved in manufacturing of fairings. Long term contracts and technological advancements are the among the major strategies implemented by the industry players to excel in the market.