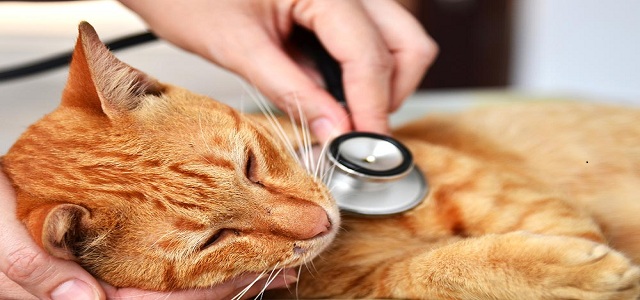 Animal Diagnostics Market size was valued at USD 2.8 billion in 2016, growing at 8.0% CAGR and will witness a significant growth from 2018 to 2024.
Animal diagnostics market will experience remarkable growth due to growing trend of adopting pet animals worldwide. As per American Society for the Prevention of Cruelty, approximately 3.2 million shelter animals are adopted every year. Increasing rate of adoption increases the need for management and prevention of food borne and zoonotic diseases such as ringworm, Lyme disease, giardia infection, salmonellosis, leptospirosis and campylobacter infection.
The rising demand of pet products will drive the market growth. As reported by American Pet Products Association, in 2016 Americans spent an estimated USD 62.75 billion on pet-related goods and services and by 2020, the pet industry will hit USD 96 billion in sales. Rapid increase in pet-ownership and pet humanisation will further augment the industry growth.
Request for a sample of this research report - https://www.gminsights.com/request-sample/detail/2495
Low pocket expenditure on pet healthcare in developing countries may hamper the industry growth. Low-income countries face severe challenges in providing basic essential services to their citizens with spending levels as low as USD 30 per capita on average and due to these budget constraints developing countries may not be able to contribute to the business growth.
Molecular diagnostics has wide applications in diagnosis of infectious pathogens that will result in segment growth. Advantages associated with molecular diagnostics are early detection of diseases, better turn around times and higher sensitivity. Technological advancements in PCR, IHC and animal diagnostics will further propel the segment growth.
Companion animals segment will witness a significant growth in the forecast period. As reported by American Society for the Prevention of Cruelty to Animals, approximately 6.5 million companion animals enter the U.S. animal shelter every year. These companion animals can be adopted by people suffering from mental disabilities for emotional support. Every year 42.5 million American adults suffer from mental illnesses. Rising number of companion animal adoption by people suffering from mental disabilities will further fuel the segment growth.
U.S. will drive the animal diagnostic market owing to the increasing pet adoption and awareness pertaining to animal health. More than 30 million Americans add a new animal to their houses every year. Mounting disposable income, rising R&D expenditure, increasing animal welfare regulations and veterinary hospitals will boost the demand for animal diagnostics market.
Some of the key industry players are IDEXX Laboratories, Abaxis, Thermo Fisher Scientific Inc, Zoetis, Mindray Medical International Ltd., Heska Corporation, Randox, Virbac, Qiagen and VCA. The companies are focusing on R&D for the development of innovative and superior diagnostic methods. In 2017, Zoetis committed to establish a sustainable veterinary diagnostic network and animal health infrastructure in Nigeria, Ethiopia and Uganda.