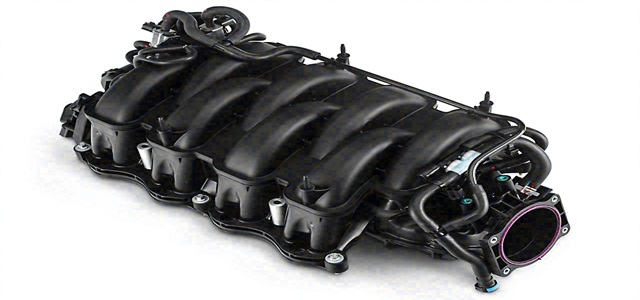 Automotive Air Intake Manifold Market from aftermarket accounted for over USD 6 billion in 2016 and will exhibit highest CAGR over the forecast timeframe. Dependence on the customer preference towards cost and quality of the product. Lesser cost as compared to OEMs will primarily drive the industry growth till 2024.
Stringent government regulations for vehicle emission reduction is positively impacting the industry growth. various environment management associations have mandated low CO2 emission levels along with several fuel conservation policies. This has pushed the automobile OEMs to enhance their intake manifold quality, thus fostering the automotive air intake manifold market growth over the forecast timeframe.
Request for a Sample Copy of this Research Report @ https://www.gminsights.com/request-sample/detail/1810
Regular innovations that include integration of charge air coolers and increasing heat resistance in these air intake manifolds have provided the industry with stable growth prospects for the next few years. Reduced friction leads to less power consumption that results in enhanced =vehicle fuel efficiency. These advancements will assist the manufacturers to cater to the energy efficiency regulations. However, rising adoption of electric vehicles along with considerable overhead expenses on these manifolds may hamper the growth of automotive air intake manifold market over the next eight years.
Automotive air intake manifold market has showcased exponential growth due to enhanced quality products at less cost coupled with rising trend of Do-It-Yourself (DIY) activities. Introduction of these innovative products help the growth of aftermarket and will drive its sales across the globe.
Substantial vehicle production across the globe will majorly drive the industry growth over the next eight years. In 2016, the worldwide automotive production surpassed 94 million units recording over 5% growth as compared to 2015. The contribution of passenger vehicle production was over 70% with over 60 million units.
Rising demand for passenger vehicles is anticipated to drive the industry demand in developing countries such as India, China, and Indonesia. Steady growth in world economy is encouraging the international import/export. This further results in increasing national and international freight transportation, escalating the demand for heavy commercial vehicles.
HCVs accounted for over USD 3 billion in 2016 and is anticipated to exhibit over 5.5% CAGR over the forecast timeframe. Rising usage of commercial vehicles for commodities transportation will support the high revenue generation till 2024. The sales of these vehicles in U.S. in 2016 recorded an increase of 10% than 2015. Heavy commercial vehicles sales in India for 2016 grew by over 25% due to rising FDIs for infrastructural developments and expansion of infrastructure. Rising demand for these HCVs will escalate the product penetration over the coming years.
Browse Full Report @ https://www.gminsights.com/industry-analysis/automotive-air-intake-manifold-market
LCVs are anticipated to exhibit over 5% CAGR over the forecast timeframe owing to increasing online business resulting in increasing express, packaging, and courier services. The turnover of LCVs in Germany for 2015 grew by 4% to almost 244,000 units.
Aluminum accounted for over USD 13 billion in 2016 and is anticipated to exhibit highest revenue share in automotive air intake manifold market over the next eight years. usage of aluminum results in weight reduction and ensures high strength. Magnesium is expected to exhibit highest CAGR owing to its enhanced features than its counterparts.
EFI contributed for over 17% of the total revenue share and will be witnessed as the fastest growing segment over the next eight years. increasing adoption of these systems in automobile engines will support the industry growth. Dual plane manifolds will dominate the industry with almost 60% revenue share.
Casting captured over 44% revenue share in 2016 and is expected to witness over 5% CAGR over the forecast timeframe. Adequate protection & packaging, shipping constraints, final component standards, weights, and shelf-life of the protective coatings play a key role in casting. Injection molding is anticipated to overtake casting due to its efficiency of mass production for small and medium sized complex components.
MANN+HUMMEL, Donaldson, MAHLE, and Rochling Group are among the prominent players in the industry. Partnerships and collaborations are the key strategies adopted by the industry participants. They are involved in forward integration involving distribution and manufacturing of the product.
Read Automotive Blog @ http://freeautomotivenews.com/