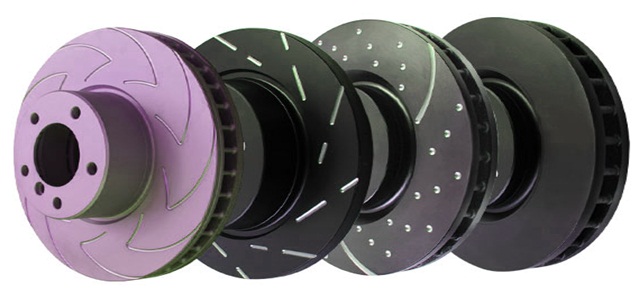 Automotive Disc Brake Market is segmented into passenger and commercial vehicle. Commercial vehicles can be further segmented as Light Weight Vehicle (LCV) and Heavy Weight Vehicle (HCV). Passenger vehicle segment accounted for the highest industry share is expected to dominated through 2024. LCV segment is anticipated to witness highest growth rate owing to increasing economic trade activities and emphasis on safety measures.
North America automotive disc brake market size is projected to surpass Europe over the forecast timeframe owing to high demand growth rates of luxury and high performance vehicles. Moreover, U.S. and Canada are featured with favorable government initiatives developing dedicated corridors to boost trade of automobile parts.
Request for Table Of Content @ https://www.gminsights.com/request-toc/upcoming/1368
Europe automotive disc brake market size is expected to witness considerable growth in coming years owing to healthy economic recovery, presence of large automobile production facilities and huge demand for high performance vehicles. Due to these factors, Europe held the second largest market share in 2015. Germany and France automotive disc brake market share are the highest contributing countries in the region. Growing economic trade activities has led to increased demand for heavy weight commercial vehicles (HCV) in the region.
Asia Pacific held the largest automotive disc brake market share is expected to continue its dominance over the forecast timeframe. Regional growth can be attributed to presence of large automobile manufacturers number in the region and rising demand for passenger and commercial vehicles with enhanced features. China, Japan, and India are the major growth contributing countries in the region.
Automobile manufacturers are increasingly deploying automotive disc brake system in vehicles owing to increasing demand for safety along with enhanced riding experience. These components provide shorter and more controlled braking distance irrespective of rough terrain or slippery roads to ensure safety and enhanced riding experience. Ever increasing demand for commercial, passenger vehicles, and motorcycles along with government mandates for improving vehicle safety have significantly influenced automotive disc brake market growth.
Low-end vehicle manufacturers using traditional drum brakes over these advanced technologies owing to high cost is anticipated to present potential growth challenge to overall automotive disc brake market size. Moreover, technology drawbacks such as less customizable flexibility and stopping time inconsistency will hamper the adoption rates of these systems. This is owing to the system designs that have very closed assembly as compared to traditional cable drum systems. Minor disorientation or errors in this assembly may require tiresome service efforts or replacement of entire system.
Advancements such as good thermal conductivity, low noise, long durability, low wear rate, and steady friction disc braking systems offer a good price/benefit ratio to end users contributing to overall industry development. Moreover, automotive disc brake market is witnessing advent of advanced technological developments such as boosters and electric-mechanical systems. These advancements are expected to present potential growth avenues over the forecast timeline.
Browse Full Report @ https://www.gminsights.com/industry-analysis/automotive-disc-brake-market
Key vendors in global automotive disc brake market include EBC Brakes, TRW Automotive, Hyundai Mobis, Nissin Kogyo, Haldex, Federal Mogul, Knorr-Bremse, Halla Mando, Akebono, NUCAP, and Aisin Seiki among others.