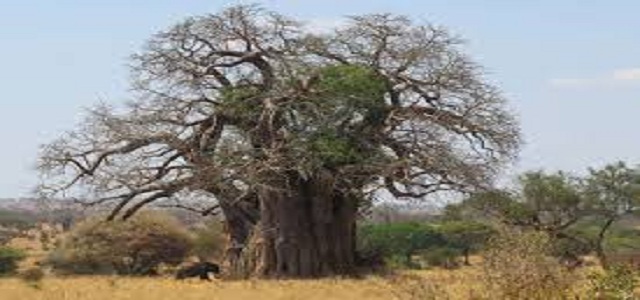 Global Baobab Powder Market is likely to witness a significant upsurge owing to numerous health benefits associated with baobab fruits and consumer inclination towards healthy food products. Rising health awareness and changing consumer lifestyle preferences with regards to food habit is anticipated to drive the baobab powder market growth.
Baobab powder is extracted from baobab fruit which offers high concentration of vitamin C, antioxidants, soluble fiber, and vital minerals along with eminent citric flavour with blend of sweetness and tanginess. Usage of this powder in nutritional supplements and food & beverage industry owing to its inherent benefits like improved immunity, digestive & bone health and detoxification should propel demand for baobab powder during forecast timeframe.
Ask for TOC of this Report @ https://www.gminsights.com/request-toc/upcoming/2739
Baobab powder market size from nutritional supplement application is anticipated to rise owing to its beneficial properties including immunity enhancement, prebiotic nature, gluten-free and high content of all essential and non-essential amino acids. Global supplements industry is likely to surpass USD 275 billion by 2024 with gains at over 8%, which should boost product demand during forecast period being a natural source of dietary fibres, minerals and organic acids.
Baobab powder market size from functional beverage applications is likely to witness high gains owing to consumer inclination towards low sugar content drinks/ beverages along with rich nutritional value. Global functional beverage industry is projected to exceed USD 115 billion by 2024 at significant growth rate. This might propel baobab powder market which can be ascribed to innovations in healthy beverages and new product launches focusing functional & value-added drinks.
Personal care industry is likely to drive baobab powder market due to its beneficial properties for skin including anti-aging and protection against high/low temperatures. Baobab powder usage in personal care products helps in rejuvenating skin cells preventing skin damage caused due to free radicals. It also holds moisturizing properties keeping skin soft & smooth, which may augment product demand over the upcoming years.
North America, led by Mexico, Canada and the U.S. baobab powder market size, is anticipated to rise significantly in the projected period due to growth of health-conscious consumers leading to increase in demand for nutrient-dense foods. Increasing investment in R&D especially in beverage industry leading to product innovation including low-glycaemic food index, highly alkalizing, gluten-free beverages should propel product demand over forecast timeframe.
Europe, driven by UK, Spain, Italy, France and Germany baobab powder market size, is likely to witness strong gains during the projected period owing to increasing application in fortified food & beverage industry. Increasing product usage as an additive in smoothies to enhance nutritional value, is likely to anticipate baobab powder demand in this region.
Germany offers one of the prominent market for healthcare and life science in Europe. Germany is ranked amongst the top healthcare industry globally with more than 1200 MedTech companies currently looking forward to expanding their outreach and portfolio, thus looking forward towards new product development as an ingredient to outperform their competitors. This is likely to positively influence and contribute towards the growth of baobab powder market in the region.
Asia Pacific, led by Japan, India, Thailand, Malaysia and China baobab market size, is likely to witness significant gains over the forecast timeframe. This growth can be attributed owing to increasing product application in personal care industry along with rise in per-capita middle class disposable income.
Global baobab powder market share is moderately fragmented with some of the industry participants including Halka B Organics, Eco Products, Baobab Fruit Company Senegal, Woodland Foods, ADUNA, TheHealthyTree Company, Atacora Essential, Baobab Foods, Organic Africa, and B'Ayoba.
New product launches with focus on innovation and effective distribution network will be key strategies to sustain and enter in baobab powder market over the upcoming years. Major industry participants are also looking forward to incorporating this ingredient in their product. Coca Cola has already launched a new smoothie which is a mixture of baobab powder apple and kale. Additionally, research is also being conducted to use this product as an alternative to wheat flour in grain and gluten free baking to create grain free cookies, pancakes and muffins and also clean eating cereal bars which will further boost the product demand.
What Information does this report contain?
Historical data coverage: 2013 to 2017; Growth Projections: 2018 to 2024.
Expert analysis: industry, governing, innovation and technological trends; factors impacting development; drawbacks, SWOT.
6-7 year performance forecasts: major segments covering applications, top products and geographies.
Competitive landscape reporting: market leaders and important players, competencies and capacities of these companies in terms of production as well as sustainability and prospects.