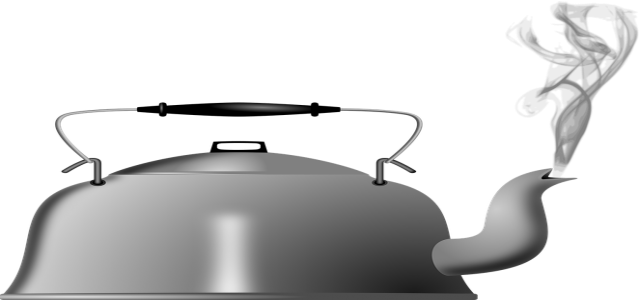 The beverage container market can be segmented on the type of container such as plastic, paperboard, metal and glass. Plastic containers can be further segregated into bottles and pouches. Metal segment can be classified into aluminium and steel.
Plastic containers are also expected to witness solid growth from bottled water industries. In addition, demand for this segment is attributed to various benefits offered such as light weight, reseal ability, portability and shatter resistance. These factors have made plastic containers more appealing for on-the-go consumption. Growing maturity and environmental concerns related to the PET bottles market volume in landfills is anticipated to challenge the demand growth over the forecast period.
Request for table of contents of this report @ https://www.gminsights.com/request-toc/upcoming/140
Metal beverage containers market segment is the second largest beverage container type in terms of units is expected to register less growth owing to descending soft drink production and meagre increases in beer production from 2016 to 2023.
However, the industry is likely to gain its potential due to intense expansion of the energy and specialty drinks industry along with product innovations such as shaped and vented cans. In addition, inroads by cans in the craft beer market are estimated to support the beverage container market demand. Robust increase in demand for aluminium bottles can be subjected to the upscale appearance as well as product differentiation offered in beer industry.
Demand for glass beverage containers market is forecast to post modest gains, supported by well established position of bottles in wine packaging along with solid growth in ready to drink tea. Paper board container's demand might decline due to fierce competition offered from plastic bottle industry particularly in the fruit and milk beverage sector. In addition, paperboard containers segment might pose high growth prospects due to increasing demand for milk, soymilks, non-dairy milk alternatives, wine, and sports beverages among others. Popularity among paperboard and flexible packaging format is likely to pose challenge to the industry growth.
Asia Pacific beverage containers market size accumulated around 34% of the overall industry share in 2014. The surge in the industry is due to increasing demand for glass bottles from beer industry in the region over the forecast period. Advent of various alcoholic beverages is also expected to fuel the demand for glass bottles. In addition, glass bottles are preferred over plastic ones due to the chemical inertness offered by the glass bottles.
Browse Report Summery @ https://www.gminsights.com/industry-analysis/beverage-container-market
Global beverage containers market size is anticipated to grow at a CAGR of over 3% from 2016 to 2023 and it is estimated to exceed USD 65 billion by 2023. Demand growth can be subjected to attributes offered by containers such as external environment protection, product support along with tampering resistance to beverages.
Flourishing demand for alternatives to the carbonated drinks along with increasing consumer preferences for single serving containers is expected to drive beverage containers market growth over the forecast period. In addition, these containers also assist in minimizing post production damage which is further expected to fuel the industry demand.
The U.S. beverage containers market size is forecast to reach 300 million units by 2023 growing at CAGR of over 2% from 2016 to 2023. The region is likely to be valued over USD 30 billion by 2023. Plastic containers in the U.S. are expected to continue its dominance by being fastest as well as fastest growing segment. The gains in the region can be dedicated to superior prospects offered by polyethylene terephthalate (PET) containers in the ready-to-drink (RTD) sports drinks, tea and other non-carbonated RTD beverages sectors. Europe is projected to accumulate 29% of the overall industry share in 2014 and it is expected to witness considerable growth over the forecast period.
Aggressive marketing campaigns accompanied by propagation of new product introductions are anticipated to positively impact the industry growth over the next few years. Furthermore, encouraging demographic trends such as dynamic gains in millennial and in the ageing population is estimated to augment the demand growth for beverages and associated containers.
Make an inquiry for purchasing this report @ https://www.gminsights.com/inquiry-before-buying/140
key industry participants occupying major beverage containers market share include Amcor Limited, Ampac Packaging LLC, Alcoa Incorporated, Anchor Glass Container Corporation, Ardagh Group SA, Anheuser-Busch, Ball Corporation, CCL Industries Incorporated, Berry Plastics Corporation, CKS Packaging Incorporated, Consolidated Container Company LLC, Coca-Cola Company Incorporated, Crown Holdings Incorporated, Empaque, Dean Foods Company, Evergreen Packaging, Gallo (E&J) Winery, Exal Group, Graham Packaging and Hindalco Industries Limited among others.