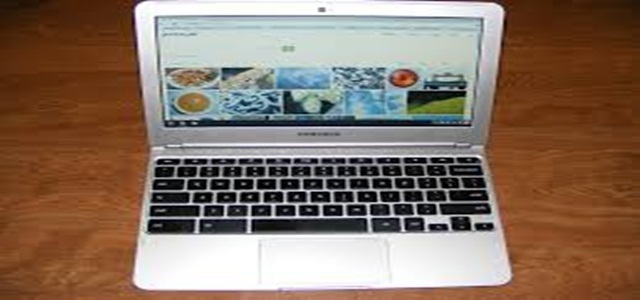 EMEA chromebook market share contributed only 11% of the overall revenue in 2014 that accounted for 620,000 units out of which 72.3% were accounted for by the education sector, 26.8 % by consumers and other business accounted for 0.9% of the overall EMEA industry. Asia Pacific region along with Japan accounted for 146,000 units in 2014.
Chromebook market size was worth 5.3 million unit sales in 2014 and is anticipated to exceed 17 million units by 2023. Education sector alone accumulated 72% of the overall industry share in 2014. Growing demand for these systems in education sector is likely to drive the industry growth over the forecast period. As of 2014, North America accounted for 84% of the overall industry share which was numbered at 4.8 million units with U.S. chromebook market was the largest single share holder, with over 60% demand from the education sector. Other business accounted for 1.1% share and consumers accounted for 38.6% chromebook market share in the region.
Request for an in-depth table of contents for this report @
https://www.gminsights.com/request-toc/upcoming/211
Rising demand for personal computers in schools across various countries is projected to drive the industry demand for the product. Proliferating adoption of these systems owing to rising demand of cloud computing among businesses & consumer as well as among retail purchases made by customers for daily computing needs is likely to positively impact the industry growth.
Chromebooks are forecast to mark its presence in numerous application and service sectors such as banking, hotel industry, financial services and estate agents. In addition, features offered by this device such as collaboration and sharing of content are expected to impact the industry demand. These are economical devices that can offer better working platform for SMBs (small and medium scale businesses) as well as to the start-up companies which are not willing to make high investments for IT infrastructure.
Cloud connectivity issues in emerging markets, limited local data storage and less powerful processors are anticipated to hamper chromebook market growth. Lack of awareness about chrome OS as well as cloud based applications is likely to hinder the industry demand over the coming years. Improving brand awareness as well as product awareness might pose colossal growth opportunities in U.S. as well as in other potential markets.
Furthermore, various features offered by this product is anticipated to become justifiable choice of employees seeking secure, simple, low cost as well as easy access to new web applications and legacy systems. Owing to the rising demand, numerous companies such as Samsung and HP among others are now focusing on production of chrome systems. Google is likely to focus on enterprise market by developing dedicated features as well as services for business related applications that will be available offline in order to augment its functionality as well as accessibility.
Make an inquiry for purchasing this report @
https://www.gminsights.com/inquiry-before-buying/211
Chromebook for work offers single sign-on support, better management and optimized virtualization options for the ones using system as client. Google also offers Nvidia and VMware support that enables these systems to be used for 3D modelling as well as simulation programs at an annual subscription of USD 50 per year. Amongst all, Toshiba seems to be highest rated owing to the distinct attributes offered by the company such as long battery life, brighter display. Since it is incorporated with high performance Intel Celeron processor is likely to deliver flawless performance. These systems are anticipated to pose a challenge to tablet industry owing to feasibility and convenience offered. Microsoft is likely to come up with a USD 149 per laptop in order to cater the growing market competition and maintain its presence.
Key industry participants chromebook industry include Dell, Lenovo, Toshiba, Acer, HP and Samsung among others.