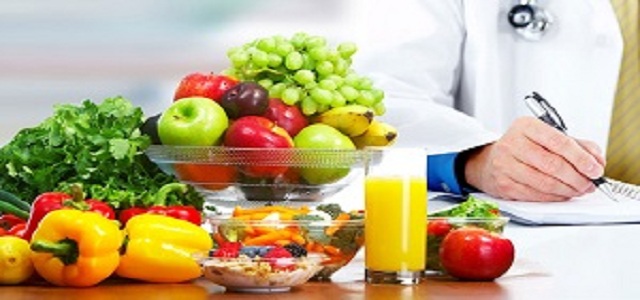 Clinical Nutrition Market was valued at USD 43.9 billion in 2016, growing at 7% CAGR and it is projected to witness a significant growth from 2018 to 2024.
Clinical nutrition market will observe a remarkable growth due to rising incidences of chronic diseases and rising geriatric population suffering from malnutrition across the globe. As per WHO, the proportion of chronic diseases is anticipated to increase to 57% by 2020. Improper diet and nutrition affects a large proportion of the population through diabetes, cardiovascular diseases, cancer, osteoporosis and dental diseases. In U.S. disease-related malnutrition costs an approximate USD 157 billion annually and older adult malnutrition alone costs USD 51.3 billion a year.
Request for a sample of this research report - https://www.gminsights.com/request-sample/detail/1324
Unhealthy diets and lack of physical inactivity leading to overweight and obesity will further propel the industry growth. As per National Health and Nutrition Examination Survey, in U.S., more than 2 in 3 adults are considered to be overweight or have obesity. Junk food accounts for 28.8% of the total caloric intake of the average American currently. Rising junk food consumption leading to direct impact on health will further escalate the growth of clinical nutrition products.
Lack of awareness regarding clinical nutrition, its impact and benefits among the general public will hamper the industry growth. As a result, clinical nutrition fails to gain the attention that it deserves. This is reflected at the level of the community, where poor awareness produces numerous myths and stigmas about nutritional products that are produced to treat and prevent diseases, like diabetes, cancer, heart diseases and Alzheimer's.
Infant nutrition segment will witness a remarkable growth due to rising prevalence of premature births, malnutrition in infants and rising initiatives by organizations and government. As per CDC, in 2016, preterm birth affected about 1 of every 10 infants born in the U.S. Low birth weight puts the infant at greater risk of adult chronic health conditions such as diabetes, hypertension, and heart diseases. In 2017, Nutrition International launched a program called the 'Right Start Initiative' in Philippines to improve nutrition for newborns, infants, young children and pregnant woman in the country through a USD 3.26 million investment over five years to 2020.
Make an inquiry for purchasing this report @ https://www.gminsights.com/inquiry-before-buying/1324
Child segment contributed largely to the industry in 2016 owing to increasing number of child deaths due to malnutrition and rising awareness among the general public leading to increased use of infant nutritional products. According to WHO, nutrition-related factors account for about 45% of deaths due to common childhood illness such as pneumonia, diarrhea and malaria in children under 5 years of age. In Ghana, 24% of all child mortality cases are associated with undernutrition and in 2017, Nestlé Ghana collaborated with Ghana Nutrition Society to conduct a nutrition workshop to address the micronutrient deficiencies in Ghana.
U.S. will drive the clinical nutrition market owing to increasing number of chronic diseases such as obesity, diabetes and rising number of premature births. People with chronic conditions are the most frequent users of health care in the U.S. and they account for 81% of hospital admissions, 76% of all physician visits and 91% of all prescriptions filled. In 2014, U.S. spent approximately USD 3 trillion on healthcare and with high cost of treatments, access to advanced healthcare facilities and increasing nutritional awareness, the region is projected to witness a remarkable growth.
Some key industry players are Nestle, Fresenius Kabi, Danone, B Braun, Abbott Laboratories, Baxter, Mead Johnson, Hospira and Perrigo. The strategies adopted by these companies are acquisitions, mergers, and geographical expansion to strengthen their market position. In 2017 Nestle announced the acquisition of Atrium Innovations, a global leader in nutritional health products. The acquisition will help Nestle in expanding its consumer healthcare portfolio.