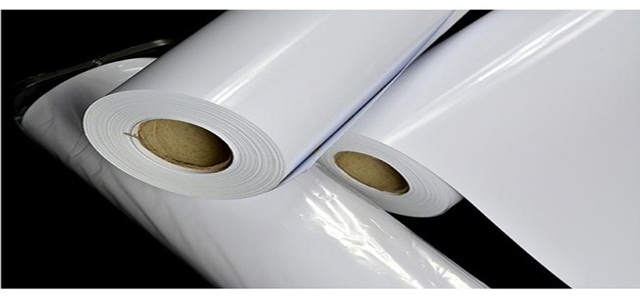 Coated Paper Market is likely to cross USD 57 billion by 2024 according to this new research report.
Rising popularity of e-commerce, home delivery system and internet trade is likely to propel the global coated paper market demand. The packaging industry is one of the primary end-user industry for using papers of different quality and textures. In 2010, the online trade registered less than 8% of the entire retail sales, whereas in 2015, the number jumped up close to 10% in the UK. The United States online retail sales were recorded to be over 4% of the entire retail sales in 2015. In Asia Pacific, countries such as China, India and Japan are likely to project significant gains in the e-commerce sector which will significantly increase the packaging industry demand.
Request for a sample of this research report @ https://www.gminsights.com/request-sample/detail/1099

Another factor majorly driving the coated paper market is the use of flexible packaging in the food & beverages industry. Growing awareness about harmful plastic products used for packaging, the industry is shifting towards degradable and bio-based packaging. Flexible packaging also finds its use in medical, consumer and industrial products. In the flexible packaging, food & beverages industry holds over a 50% of the global market share owing to the rise in consumption of packed and ready-to-eat food.

The global coated paper market is likely to be influenced further by increasing demand for excellent quality print images. Printing is one of the largest segment in the coated paper market heavily influenced by magazines and advertisements such as cards, pamphlets, brochures and inserts. In 2015, the global ad media expense was valued at over USD 600 billion and is anticipated to rise at a substantial rate compelled by increasing commercialization.
Declining amount of pulp plantation is likely to hinder the coated paper market growth round the globe. Raw material shortage mainly comprising of forest wood is likely to incline the market towards use of substitutes other than wood.
Browse Full Report @ https://www.gminsights.com/industry-analysis/coated-paper-market

Based on the product the coated paper market is globally segmented into two major categories namely, fine and groundwood paper whereas others such as wax, polyolefin, etc. coated fone paper accounts for a major chunk of share in the global coated paper market.

Based on the application, in 2015, the printed paper segment registered a revenue of over USD 18 billion and is likely to grow at a steady pace owing to digital media popularization. E-commerce and food & beverage industry is driving the flexible packaging market demand and is likely to see potential gains in future years. This in turn will further boost the global coated paper market in coming years.

Considering geography, Asia Pacific holds a major chuck of share in the coated paper market worldwide led by China and India due to increasing e-commerce and home delivery systems in these economies. In 2015, coated paper market in Europe was nearly a third of the global share however due to the strict regulations and rising use of electronic media, the region is anticipated witness decline in the current market share.

Prominent players operating in the global coated paper market include UPM-Kymmene Corp, Nippon, Burgo Group, Stora Enso, NewPage Corporation, Asia Pulp & Paper, Sappi Ltd., Dunn Company, Boise, Oji Holdings Corporation, Arjowiggins, Lecta Deutschland, Resolute, and Verso Corporation to name a few.