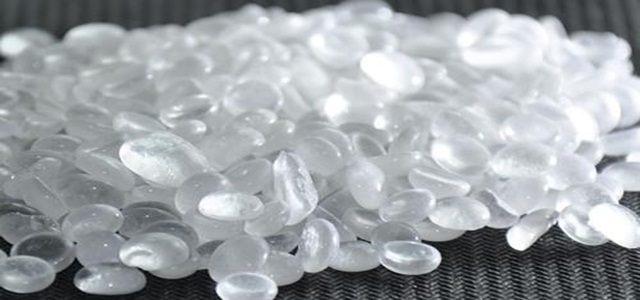 The major producers in the dicyclopentadiene market includes NOVA Chemicals, The Dow Chemical, LyondellBasell, Cymetech, Chevron Phillips, Braskem, Zibo Luhua Hongjin, China Petrochemical, Texmark, Shell Chemicals, Maruzen Petrochemical, Nanjing Yuangang, etc.
Dicyclopentadiene (DCPD) Market size will surpass USD 800 million by 2024; according to a new research report by Global Market Insights, Inc.

Over the recent years, dicyclopentadiene market has witnessed a notable progression across the globe owing to the rapid industrialization, significant FDI investment, R&D activities and several factors driving the automotive industry. The constructive growth in automobile sector due to the change in lifestyle, increase in income level will in turn boost the market demand in coming years. Extensive usage of the product as a key raw material to manufacture the polyester and polymer resins which are further used to produce the parts and shell of vehicle and boats.
It is also used to produce the high purity resins which are used in high performance films, optical disks, lenses and other specialty electronic products. This will spur the entire DCPD market growth throughout the forecast timeframe. Asian countries are on the top of the list for the notable production and consumption of the UPR owing to presence of several manufacturing units and industries. Hence, will positively influence the industry growth by 2024.
Request for a sample of this research report @ https://www.gminsights.com/request-sample/detail/2581
Presence of substitute products in the market will hinder the industry growth in future. For an instance, phthalic anhydride can replace dicyclopentadiene in UPR and hydrocarbon resins production. Shifting trends towards the usage of renewable products will be another restraining factor for dicyclopentadiene market growth. As the product is used to produce the various types of resins which are non-renewable, thus, this factor will restrict the dicyclopentadiene industry growth by 2024.
Dicyclopentadiene market has been divided on the basis of grade, application and region. The major grade segment includes hydrocarbon resins, high purity and polyester grade. The minor grades include low purity grade, polymer grade, etc. Among these, hydrocarbon resins and polyester grade will collectively hold over half of the entire market share throughout the forecast spell. These grades are less expensive than high purity and also find their usage to produce PSA tapes & labels, specialty wax, adhesives and other products due to viscoelastic, heat & corrosion resistance and other mechanical properties.
Make an Inquiry for purchasing this report @ https://www.gminsights.com/inquiry-before-buying/2581
Based on application, the dicyclopentadiene market is segmented into unsaturated polyester resin, hydrocarbon resins, EPDM elastomers, COC & COP and poly-DCPD. The other minor applications include pesticides, flame retardants, etc. In terms of revenue, hydrocarbon resins will likely generate more than USD 190 million in 2024. This is all due to wide acceptance of the product as an ingredient to manufacture the non-woven products in various end-use industries owing to the excellent mechanical and physical properties.
Europe and North America's dicyclopentadiene market will be the notable markets with over 40% of the overall industry in coming years. Asia Pacific will account for over USD 400 million growing with the significant CAGR by 2024. Substantial UPR production in China and Japan, low labor cost coupled with mature automotive and other manufacturing units in this region will promote the Asia Pacific dicyclopentadiene industry growth over the forecast timeframe which in turn will fuel the global DCPD market growth. Positive demand from end-user industries will bolster the industry growth in North America and in terms of revenue the region will account for more than USD 200 million in future.

Chapter 5. Dicyclopentadiene Market, By Application
5.1. Global dicyclopentadiene market share by application, 2016 & 2024
5.2. Unsaturated polyester resin
5.2.1. Market estimates and forecasts, 2013 - 2024
5.2.2. Market estimates and forecasts by region, 2013 – 2024
5.3. Hydrocarbon resins
5.3.1. Market estimates and forecasts, 2013 - 2024
5.3.2. Market estimates and forecasts by region, 2013 – 2024
5.4. EPDM elastomers
5.4.1. Market estimates and forecasts, 2013 - 2024
5.4.2. Market estimates and forecasts by region, 2013 – 2024
5.5. Cyclic Olefin Polymer (COP) & Copolymer (COC)
5.5.1. Market estimates and forecasts, 2013 - 2024
5.5.2. Market estimates and forecasts by region, 2013 – 2024
5.6. Poly-DCPD
5.6.1. Market estimates and forecasts, 2013 - 2024
5.6.2. Market estimates and forecasts by region, 2013 – 2024
5.7. Others (pesticides, flame retardants, etc.)
5.7.1. Market estimates and forecasts, 2013 - 2024
5.7.2. Market estimates and forecasts by region, 2013 – 2024