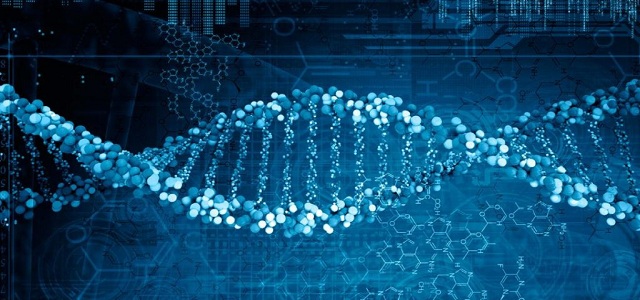 Digital Genome Market was valued at USD 20 billion in 2015 and is expected to experience significant growth from 2018 to 2024.
Digital genome market will witness a remarkable growth due to rising prevalence of chronic diseases such as obesity, diabetes, cardiovascular diseases, cancer, osteoporosis and dental diseases across the globe. As per WHO, by 2020, three-quarters of all the deaths across the globe will be due to chronic diseases and the proportion of chronic diseases is anticipated to rise to 57%. Increasing incidence of chronic diseases will increase the demand for quick and accurate diagnosis of diseases leading to expansion of digital genome market.
Request for a sample of this research report - https://www.gminsights.com/request-sample/detail/1219
Rising demand for personalized medicine coupled with targeted therapies for all diseases will further fuel the market growth. Innovation in novel approaches such as whole genome sequencing, data and informatics, and wearable technology leading to prediction and prevention of diseases will further drive the growth of digital genome market.
Lack of trained staff due to budget cuts and issues associated with digital infrastructure will hamper the industry growth. Challenges regarding gaining public support and ethical concerns over the collection and use of patient data will further prevent the business growth.
Sequencing and analysis software segment is anticipated to propel the market growth due to increasing demand for faster and more intuitive computer analysis tools. Software tools using graphical interfaces, search and assembly algorithms and software packages offering extensive array of base calling, nucleic acid and protein analysis features will drive the sequencing and analysis software segment growth.
Research and development segment will dominate the digital genomics segment and is projected to exceed USD 23 billion by 2024. Extensive research in field of genomics to develop new treatments for particular diseases coupled with increasing funding and favorable government investments will drive the segment growth.
Browse Full Report @ https://bit.ly/2oqb3Xv
Pharmaceutical companies will witness high growth in the forecast period due to increasing new drug approvals by FDA for targeted therapies will lead to growth opportunities in the segment. Regeneron pharmaceuticals will supply next generation sequencing genes of 500,000 volunteers from the UK for the next two years and will handle the sequencing, whereas Biogen, AbbVie, AstraZeneca, Alnylam Pharmaceuticals and Pfizer will contribute USD 10 million each to create future pharmacogenomics data.
U.S will drive the digital genome market in the forecast timeframe owing to the presence of well-established healthcare facilities and increasing prevalence of chronic diseases. Moreover, rising investments by pharmaceutical companies, innovations in screening technologies and rising awareness regarding personalized medicines will further propel the business growth.
Some of the key industry players are PerkinElmer, Qiagen, Umbel, Illumina, Sigma Aldrich, Fluidigm, BiogeniQ, Pacific Biosciences and F. Hoffmann-La Roche. The strategic initiatives adopted by these companies are new product launches, acquisitions, collaborations and geographic expansion. In 2018, PerkinElmer collaborated with Helix to produce exome sequencing-based tests that will help consumers to make effective health management decisions. The collaboration will result in expansion of PerkinElmer's product portfolio.