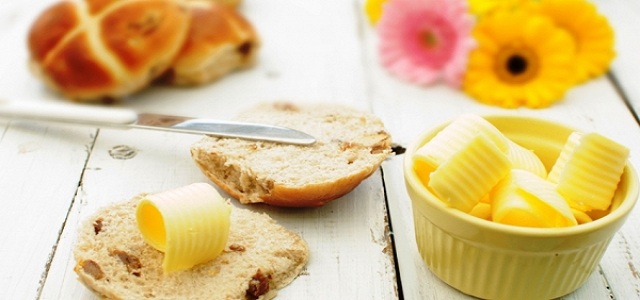 Food Emulsifiers Market is likely to show significant growth in the foreseeable period. Increasing ready-to-eat product demand in India, China, South Korea, & Malaysia and rising urbanization, are the reasons for increasing food emulsifiers market demand. These additives reduce the fat content of food & beverage products, thereby making them more economical, healthy and resistant to harsh processing, without reducing desirable features like flavor, texture or shelf life.
Label-conscious customers prefer products with natural ingredients and a non-GM origin. Such diverse demands have led to an increase in the application areas of these additives resulting in food emulsifiers market size.
Ask for TOC of this Report @ https://www.gminsights.com/request-toc/upcoming/2582
Food emulsifiers are used in the bakery, dairy, meat and convenience products industries. In the bakery and convenience industries, these substances are primarily used to improve the composition of products. Bakery products market size may exceed USD 535 billion by 2024, which comprised a major market share in 2017. In this industry, these substances act as a crumb-softening and dough-conditioning agent, while in confectioneries they help in better handling and storage. Low molecular weights are used to control dairy products structure and stability.
Food emulsifiers market includes synthetic substances like mono-, di-glycerides & derivates, stearoyl lactylates, sorbitan esters and natural substances like lecithin. Mono-, di-glyceride & derivate emulsifiers find uses in dairy, convenience & bakery products, in China and India. Di-glyceride emulsifiers occupy the largest market share among synthetic products and lecithin take the top spot in the natural products market.
Lecithin emulsifier market size is likely to witness steady growth as it is non-toxic in nature and increases product shelf life. It is used in the bakery, beverage & confectionery industry for homogeneous mixing of ingredients, giving desirable texture to products, and as a stabilizing agent.
Asia Pacific, led by South Korea, Malaysia, Australia, India, Japan, and China food emulsifiers market size is likely to grow steadily during the forecast period. Rising disposable incomes, populations and urbanization, demand for convenience products in these countries is likely to drive industry growth. Indian convenience food market size is likely to grow at around 10% up to 2024, which can spur growth in food emulsifiers market size. Rising consumption of dairy products in the region due to hectic lifestyles should boost product demand.
Europe, led by Germany, Italy, Spain, and France food emulsifiers market size may grow significantly due to increasing demand for stearoyl lactylates and sorbitan esters emulsifiers in bakery and dairy sectors. European bakery market size is likely to reach around USD 260 billion by 2024, creating new growth opportunities for food emulsifiers market. Russia is witnessing rising investment in the alcoholic beverages industry, making it more attractive for producers of emulsifying additives.
North America, led by Mexico, Canada, and the U.S. food emulsifiers market size may grow significantly due to busy lifestyles and high obesity levels, which drives the high consumption of convenience food in the region. Health-conscious consumers now prefer trans-fat products, which has led to the increasing usage of emulsifiers for reducing the calorie content. U.S. convenience products market earned a revenue of about USD 65 billion in 2018, which is likely to drive food emulsifiers market growth in the region.
Challenges faced by the food emulsifiers industry includes the emergence of alternatives like enzymes which offer similar benefits. Moreover, enzymes are denatured while baking, which means they cannot be detected in the final product. Therefore, enzymes can be used in 'clean label' products thereby accelerating the overall market demand.
Global food emulsifiers market share is moderately fragmented with companies like ADM, DuPont, Cargill, Kerry Group, Palsgaard, Riken Vitamin, Danisco, Lonza Group being some of the participants. Palsgaard and Riken Vitamins have significant research & development investment aiming at future expansion. Danisco focuses on improvement of features like taste, nutritional content and shelf life. Most of the companies are focusing mainly in the business expansion through mergers & acquisitions and also forming strategies to expand product portfolio.
What Information does this report contain?
Historical data coverage: 2013 to 2017; Growth Projections: 2018 to 2024.
Expert analysis: industry, governing, innovation and technological trends; factors impacting development; drawbacks, SWOT.
6-7 year performance forecasts: major segments covering applications, top products and geographies.
Competitive landscape reporting: market leaders and important players, competencies and capacities of these companies in terms of production as well as sustainability and prospects.