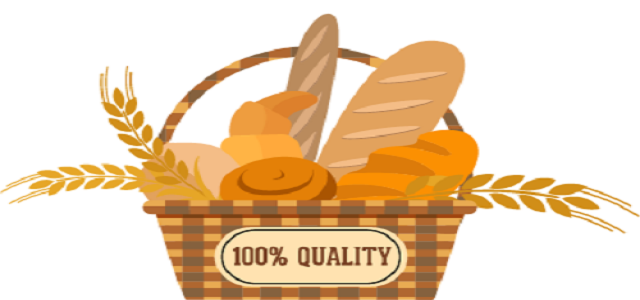 Growing demand for healthy and convenient baked products will bolster the entire frozen bakery market in the forecast spell. In most of the developing nations, bakery product manufacturers are reformulating their bakery product lines & modifying their product packaging, claiming to address the consumers' health concerns. Global Frozen Bakery Market will surpass USD 40 billion by 2024; according to a new research report by Global Market Insights, Inc. The sector continues to see dynamic growth owing to change in consumer preferences towards the healthier food options that have longer shelf life & various nutritional benefits such as high fiber content, less fat & sugar, etc. Above mentioned trends will spur the entire market in forecast period.
Request for sample copy of this Report @ https://www.gminsights.com/request-sample/detail/1669
Expansion in convenience stores, hypermarkets & supermarkets and other bakery chains are other key driving factors for global market in coming years. For instance, In Mexico, these distribution channels makes over 60% of the entire bakery product retail sales in 2017. Grocery retailers are the most preferred distribution channels in Mexico as the one-stop shops are the consumer preference where they can buy all their household products. This will further boost the market in developing economies by 2024.
A significant level of energy is utilized during activities like freezing process, cold storage and product distribution. Cold chain logistics is a critical aspect of the frozen bakery market as it allows to extend the shelf life of perishable products like dairy, bakery & confectionery, dough etc. and transport them to various locations. Fluctuating electricity cost across the world could significantly deter the growth of global market in future.
Global frozen bakery market is segmented on the basis of product as ready-to-prove, ready-to-bake, and fully baked. Ready-to-bake has the highest market share in terms of volume as well as revenue owing to its huge demand in the HORECA, bakery chains, supermarkets and hypermarkets end-use industries. This segment will show a positive growth with more than 5% CAGR from 2018 to 2024.
Frozen bakery market is segregated into five major end-user which include convenience stores, hyper markets & super markets, artisan bakers, hotels, restaurants and catering (HORECA) and bakery chains. Hyper market & super market will register highest CAGR owing to the shift of retail industry from the unorganized to the organized sector in most emerging countries.
North America holds a significant share in global market and will register over 5.5% CAGR by 2024. Substantial consumption of bakery products such as breads, bagels, donuts, cookies, pastries, cakes, etc. in catering and quick service restaurants segment will signify the regional demand over the forecast years. Asia Pacific will capture more than a third of the entire market by 2024, driven by the growing regional population coupled with surge in demand for ready to eat products from younger generation.
Inquiry before buying @ https://www.gminsights.com/inquiry-before-buying/1669
Grupo Bimbo, Comapan S.A, Vandemoortele, Aryzta AG, BredenMaster S.A., CSM Bakery Solutions, Weston Foods are some of the crucial players in global frozen bakery market.