Industrial air filtration market by key companies: BWF Protec, AAF International, Andrew Industries, Cummins, Inc., Absolent Group, and Camfil Group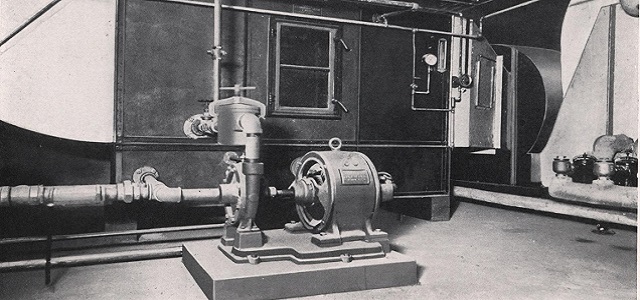 The increasing demand for air filtration and treatment will reportedly drive industrial air filtration market over 2018-2024. The growing awareness among the regulatory bodies about the adverse impact of industrial air pollution on consumer health and the environment will also further expedite the industry growth.
Five trends prevalent in industrial air filtration market:
Sources cite dust collectors help to improve the lifecycle of equipment by recirculating the clean air within the workplace that leads to rise in productivity and reduction in downtime. Powered by remarkable energy saving benefits, dust collectors industrial air filtration industry will grow at an annual growth rate of more than 7.5% over 2018-2024.
HEPA filters have been extensively preferred across the healthcare sector pertaining to their capability to improve patient health by maintaining cleanliness. The deployment of stringent governmental norms pertaining to air quality will also fuel the product demand across commercial and residential sectors.
As per estimates, baghouse industrial air filters will generate a revenue of more than USD 1 billion by 2024. Owing to the efficient operational capability of these filters, they are used in industrial and household applications, remarkably fuelling product demand.
Industrial air filtration industry size from metalworking applications will register a CAGR of 7.5% over the years ahead. The ability of air filters to maintain occupational safety and minimize operating cost will further impel industry growth over the years ahead.
Reportedly, by the end of 2024, North America industrial air filtration market will surpass a revenue collection of USD 1.5 billion by 2024 with the increasing product acceptance across food and pharmaceutical industries. The implementation of strict regulatory policies related to workers' safety is also likely to propel regional product demand.
The competitive spectrum of industrial air filtration seems to be quite fragmented, as the sphere involves the participation of a large number of renowned companies. Some of the big shots contributing toward industrial air filtration market share include BWF Protec, AAF International, Andrew Industries, Cummins, Inc., Absolent Group, and Camfil Group.