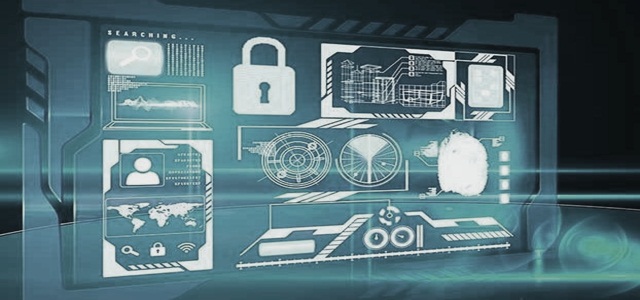 The Industrial Control Systems Security Market is set to grow from its current market value of more than $1.5 billion to over $7 billion by 2024; according to a new research report by Global Market Insights, Inc.
Enterprises working on critical IT infrastructures are facing challenges, such as cybersecurity attacks, over the last five years. Securing the infrastructure from continuously evolving cybersecurity threats is a major concern for organizations operating in the industries such as energy & utility, telecommunication, oil & gas, mining, transportation, marine, chemical, and manufacturing.
Request for a sample of this research report @ https://www.gminsights.com/request-sample/detail/2680
The ICS security market growth is attributed to the rising incidents of security threats from ransomware, unauthorized users, and viruses that affect business operations in the critical infrastructure leading to huge financial losses. The cybersecurity concerns have significantly increased after the Industry 4.0 revolution as the connectivity of ICS equipment to the internet has increased significantly. Furthermore, government initiatives to ensure security of national critical IT infrastructure are fueling the ICS security market growth. Moreover, the ICS security market is projected to grow faster during the timeline due to an extensive adoption of Industrial IoT (IIoT) in the manufacturing sector.
The endpoint security segment accounted for nearly 40% share in the ICS security market in 2017 owing to the huge adoption of endpoint security solutions for protecting various endpoint equipment in the network. Whereas, the network security segment is expected to witness an accelerated growth at a CAGR of around 26% between 2018 and 2024. The rising incidents of successful cyberattacks over the last five to seven years are contributing to the increasing demand for robust network security platforms. The Petya ransomware and NotPetya malware attack on the U.S. and European industries in 2017 were the major cyberattacks on industrial IT infrastructures, leading to losses of hundreds of millions of dollars.
The firewall segment led the ICS security market with nearly 19% share in 2017 due to an increasing use of firewalls for protecting and managing network traffic in enterprise networks. Firewalls minimize the internal cyber traffic and block external threats that adversely impact productivity, safety, and reliability, thereby increasing the adoption of technology during the period.
Identity & Access Management (IAM) market is expected to witness a robust growth at a CAGR of around 25% over the forecast timeline. IAM solutions block unauthorized user access to critical network components. It is estimated that the service segment in the ICS security market will witness the fastest growth at about 35% CAGR during the forecast timeline due to the growing demand for integration and managed services from enterprises for ensuring optimal protection of industrial control environment.
The power & energy sector held a majority market share of nearly 41% in 2017 due to the increasing incidents of targeted attacks toward the oil & gas industry. Companies as well as government agencies are taking preventive measures to avoid such attacks on critical natural energy infrastructure, which can cause huge financial losses as well as environmental hazards. The transportation application of ICS security is projected to grow at around 26% CAGR due to the adoption of the technology for securing railways, maritime transportation networks, highway, surface transportation, aviation, and pipeline networks.
Browse Full Report @ https://www.gminsights.com/industry-analysis/industrial-control-systems-ics-security-market
North America dominated the market with around 50% share in 2017. The availability of stringent standards, regulatory guidelines, and government initiatives in the U.S. is contributing majorly to the market growth. The Asia Pacific ICS security market is forecast to show an accelerated growth over the period due to the presence of a large number of SMEs focusing on offering solutions to the leading market players. Furthermore, the rise of urbanization and industrialization in countries including India, Japan, and China is anticipated to assist in the growing demand for ICS security solutions in the region.
Some of the leading market players include IBM, Cisco, ABB, General Electric, McAfee, Cyberbit, Symantec, Belden, Fortinet, Dragos, Schneider Electric, Raytheon, SecurityMatters, Trend Micro, Honeywell, Nozomi Networks, Claroty, BAE Systems, Kaspersky, FireEye, and Bayshore Networks. The market leaders focus on new product developments and strategic partnerships with cybersecurity providers to deliver better security services. For instance, in February 2018, General Electric partnered with an American cybersecurity firm, NRI Secure Technologies, to improve its global OT network robustness certification program. Similarly, in February 2017, Rockwell Automation collaborated with a network security service provider, Claroty, for its purpose-built software solutions that detect anomalies in ICS networks.