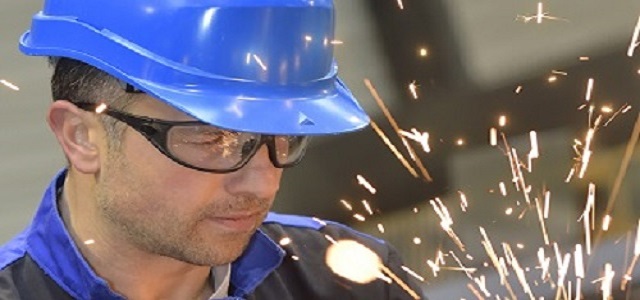 North America Industrial Eye Protection Market will exhibit a CAGR of 3.2% over 2017-2024, subject to the increasing gas exploration and excavation activities across the continent. In America, the Occupational Safety and Health Administration has deployed considerable regulations to avoid workplace injuries. To comply with these regulations, various companies have mandated the use of personal protective equipment for the workers, which is likely to favor industrial eye protection industry size. Several companies across North America are continuously involved in product innovation and novel technological advancements.
Rising awareness regarding the causes of eye injuries at worksites is likely to stimulate Industrial Eye Protection Market. As per reliable estimates, every three out of five workers had not been wearing eye protection at the time of the accident. The importance for eye protection has substantially increased, owing to the humongous expenditure on eye injuries – as per records, the overall healthcare expenditure on eye injuries currently amounts to more than USD 300 million. In order to mitigate the ever-rising costs for eye treatments, products such as face respirators, safety goggles, and other hybrid eye safety products have penetrated various end-use sectors, which have made a major impact on industrial eye protection industry. As per estimates, in 2016, industrial eye protection market crossed a revenue collection of USD 1.92 billion.
Request sample copy of this report @ https://www.gminsights.com/request-sample/detail/1942
As per the Electronic Library of Construction Occupational Safety and Health (eLCOSH), the rate of occurrence of eye injuries is the highest among the workers of the woodworking sector, followed by plumbers, electricians, and pipefitters. It is vital that various types of protection wearables are used pertaining to the different hazards that exist. In order to comply with this requirement, industrial eye protection market giants such as like Honeywell International, MSA Safety, 3M, Kimberly Clark, Bolle Safety, Teijin Fibers, Avon-ISI, Jallatte Group, Alpha Pro Tech, Ansell Healthcare, Gateway Safety, and Sioen Industries have continuously been working on implementing new features in protective eyewear.
In May 2017, 3M™ Personal Safety Division has launched SecureFit Protective Eyewear 600 series, which offers long lasting anti-fog coating. Moreover, this product also provides long term comfort to the workers. Besides, this industrial eye protection industry giant is continuously working to strengthen its product portfolio, technological terrain, and overall functional capabilities to maintain its position. Recently 3M acquired the America based giant in industrial eye protection market, Scott Safety, from Johnson Controls. This acquisition has strengthened 3M's personal safety portfolio in gas & flame detection instruments and other safety devices such as thermal imaging cameras.
Browse Complete Report Summary @ https://www.gminsights.com/industry-analysis/industrial-eye-protection-market
Employees working in the oil & gas sector are exposed to various hazardous particulates such as oil, grit, and dust, which are capable of causing eye injuries. Moreover, chemical spills and exposure to harmful gases can also cause eye burning. As result of this, the importance for safety goggles and welding shields has particularly increased across the oil and gas sector. In 2016, oil and gas sector covered 25% of the revenue contribution of industrial eye protection market.
An on-job eye injury has the potential to disable an employee's life by causing long lasting vision damage. Even minor eye injuries from sawdust and cement cause vision problems such as corneal erosion and recurrent. Estimates state that 90% of the eye injuries can be prohibited with the use of proper eye wear protection, which will propel industrial eye protection market, slated to surpass a revenue collection of USD 2.5 billion by the end of 2024.